Darksiders 3 Trophy Guide & Roadmap
Estimated trophy difficulty: 5/10
Approximate amount of time to platinum: 30-35h
Offline Trophies: 50 (32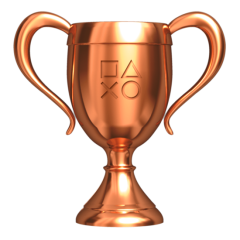 , 16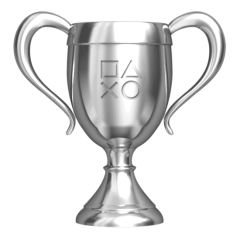 , 1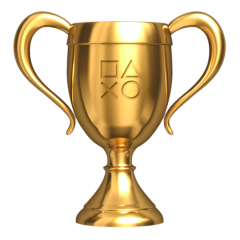 , 1
)
Online Trophies: 0 (0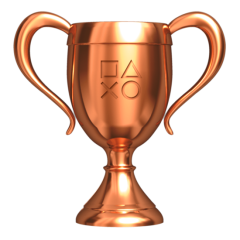 , 0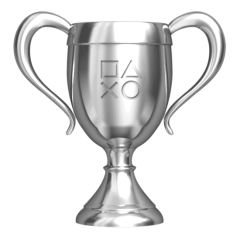 , 0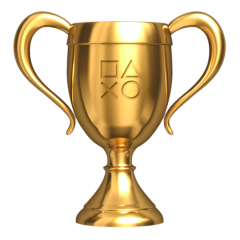 )
Number of missable trophies: 3 of them - For Whom The Bell Tolls, Demon Meddler, A Parting Gift
Glitched trophies: None, after patch 1.09 (although backup your save every now and then, especially before final boss)
Does difficulty affect trophies?: Yes, need to beat on Apocalyptic to unlock all difficulty trophies
Minimum Playthroughs: 1
First step is to play game on Apocalyptic difficulty from start. It's still easy with a bit harder beginning. Let me give you few tips:
Upgrade only Strenght and Health. For example i was always 5-8 points behind with Health (Strenght 13, Health 8 as example). Keep going that way and it should be easy. First few bosses will be hard, but as soon as you grow stronger it will become easier. Use R1 (dodge) wiselly and often.
Make sure to pick up lost souls, nothing is missable here which makes grinding easy.
I used only whip through most of the game and i had no issues with difficulty. Pick up as much as you can as some items you can convert to souls making leveling easy. You can always teleport to Crossroads in Haven, kill all enemies there, go to menu, game options and kill yourself option. That will respawn enemies and you can grind a bit. It's very convenient at the start.
During your game, have in memory few grindy things:
You need to level up 50 times so make sure you collect all souls you can (if you get killed, pick up those always). Pick up everything in the game and by the end you will be level 60+.
There is 500 pickup items trophy. It should come naturaly but always destroy all objects and pick up everything that shines.
Killing 666 enemies in Havoc form is the worst trophy IMO - Every time your Havoc form gets full, find a place with many mobs (there is a video bellow where i show how i did it) and kill them while in Havoc form. Do this often and just follow the video i posted to finish -> Havok Kills farming
Beware of 3 missing trophies - first one being when you reach Lust, other 2 you need to do before last boss where game tells you its a no return point. Basicaly after Stasis power up find Abraxis, kill him, return his souls to Lord of Hollow and spare him.
Make sure to level up 1 weapon to max first as there will be shortage of items if you upgrade all.
Make sure to level up 5 enhancements fully without spending items on rest as there is shortage of materials.
Everything else is not missable and it's fairly easy to find/do. Enjoy the game!
Game Review
Latest Trophy Guides
Latest Reviews
Leave a comment
Please Log in to leave a comment