Death Stranding Trophy Guide & Roadmap
Estimated trophy difficulty: 3/10
Approximate amount of time to platinum: 100h (if you plan carefully and use Ziplines)
Offline Trophies: 57 (53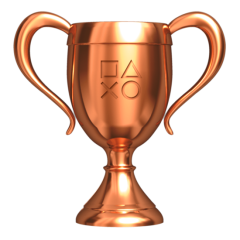 , 2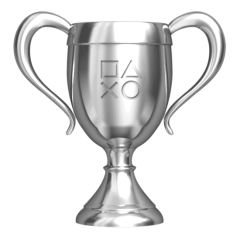 , 1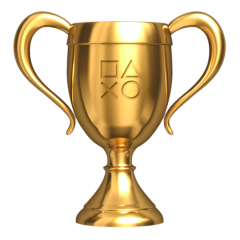 , 1
)
Online Trophies: 6 (6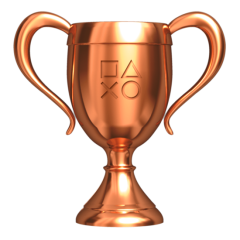 , 0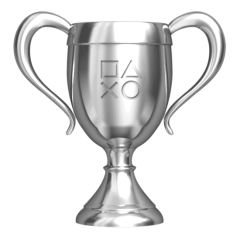 , 0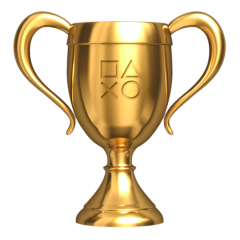 )
Number of missable trophies: None (you can change to Hard any time in the game, to complete missions with best rank)
Glitched trophies: None
Does difficulty affect trophies?: Yes, you need to play on Hard, do Premium orders for Standard orders and get rank S with best rating. But you can change difficulty at any time
Minimum Playthroughs: 1
Welcome to Death Stranding Trophy Guide!
This is a game where you will feel like Postman when you are done. It's a great game with tedious grind towards platinum. I will try to make your life easy by pointing out what to take into consideration when you play the game. Play on Hard. Standard missions re-appear. Remember that.
Finish the story first. Play on Hard difficulty, its really easy. Only difference is that you need to inflict more damage to kill bosses and they can kill you faster. Everything else is the same. You need to play on Hard for Growth of a Legend trophy anyway. Why? Because after certain point you can do Standard orders for with option for Premium delivery. Only then if you do the mission perfecly, you get rank S with Legend of Legend rating. There are 4 categories for standard missions, you need rank S in 20 of each, and they have to be different NOT COMPLETED missions. Have that in mind all the time and work towards that as you play. Combine this with aiming to level up all those categories to level 60, accept type of missions you need for your category to level up. The ones having a lot of likes and cargo give the best exp.
The reason why you need to finish the story is that you get all tools and fabrications you will need to shorten the time for leveling facilities. When you unlock Ziplines, you are good to start connecting them. Place one just next to facility, then aim to walk towards your next one, place another one 300m further (that is max, but aim that so you spare some chiral network resources because one takes 500). Leveing up facilities expand the newtork and you can put more Ziplines on the map. To even use one, you need to connect facility to chiral network, so also work on that first.
When you finish the story, aim to connect remaining facilities to the network. That require you to find them, do some missions for them. To progress for some, you need to do orders for them, sleep in private room, read emails (very important) and maybe do some other standard mission that needs you to delivery to that certain one (that gives exp to the facility that is the goal - end point of delivery).
When you do story and all facilities are level 5, find all memory chips. Some appear only when certain facility is level 5 and you read the emails.
Now build Ziplines carefully. First region can hold just the right number of cleverly places Ziplines to reach all facilities fast. Then just take premium orders and grind. Central region is the biggest one, here also make sure to build ALL the roads (from start to bottom south point, from start to northwest all the way to snow area). Then you can grind with ziplines and through roads. Take orders giving a lot of exp (a lot of cargo, you can use trucks to deliver tons of cargo through the roads easily without interruption).
In the end, you will grind facilities, getting to level 60 in all categories, get 20 rank S's on Hard for 4 categories and you are probably done. Play online always, you will get structures from other player that with help A LOT (their Ziplines don't use chiral resources).
Hint: you can destroy your structures by holding triangle over certain structure from the map.
Game Review
Latest Trophy Guides
Latest Reviews
Leave a comment
Please Log in to leave a comment