Topics
Mortal Shell Trophy Guide & Roadmap
Estimated trophy difficulty: 6.5/10
Approximate amount of time to platinum: 25-35h (skill dependant)
Offline Trophies: 26 (8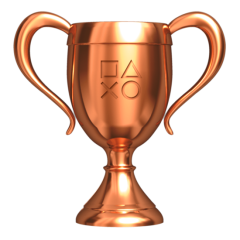 , 11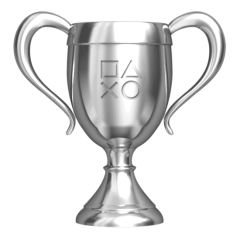 , 6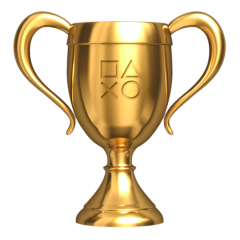 , 1
)
Online Trophies: 0 (0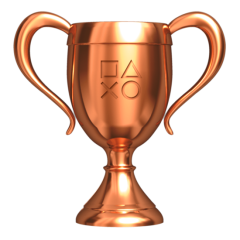 , 0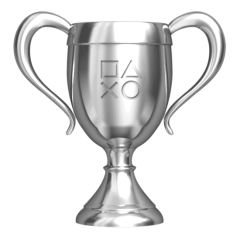 , 0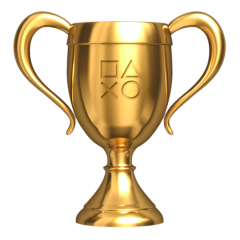 )
Number of missable trophies: Forever Alone, Life is Suffering, Face Off, Seeker of False Truths, Bars Tended
Glitched trophies: N/A
Does difficulty affect trophies?: No difficulty settings
Minimum Playthroughs: 1, but 2 recommended
Welcome to the new trophy guide, this time for Mortal Shell! It's a new souls-like game made by a small company, with fun and a bit tricky platinum trophy. Let us begin with few guidelines and note the optimal path.
Usefull goals and guidelines
You collect Tar (in-game currency) and Glimpses by killing enemies or using the items that converts to those. You use Tar for buying items or leveling up your shells you collect.
When you reach Fallgrim Tower, first collect all 4 shells.
Now collect all weapons.
Choose one shell and upgrade it to the max (unlock all the skill slots).
When you have maxed out your shell, talk with sister Genessa and she will trade items. Buy the most expensive mask, which will unlock teleporting.
Now you can collect Tar and buy from Vlas's shop to work towards your goal of 50,000k Tar spent in his shop.
Do everything (collect along the way) in Fallgrim, Crypt of Martyrs, Shrine of Ash and in Seat of Infinity - use this order.
Mortal Shell - All Items Guide
Mortal Shell - All Secret Lore Locations (Inscriptions and Etchings)
Mortal Shell - All Shell Locations
Mortal Shell - All Weapons and Upgrade Materials Guide
Step 1 - Reach end of the game and collect all collectibles (note the missables bellow!)
I would highly advise to play the first run with using all the Shells and play regulary. Shells are your class builds and will grant you certain amount of health and stamina. Without those you are dead if you receive a single hit. And that will be your second run, which is why i suggest to play the game using recommended progress to get familiar with the game.
You want to collect all Shells, Items and Secret Lores.
Missables
The only missable items in the game are the one in the Seat of Infinity area - that area is the big one with all the torches you have to press and with all the stones. If you kill the boss there after the third checkpoint, you will re-arrange the area and 3 Secret Lore's will dissappear (Etchings to be exact) and Mango Item will do too. You can do all areas in whichever order you want, just be careful about this one.
New Game Plus
When you kill the last boss, he will ask you if you want to ascend (go to new game plus - your equipment and progress transfers). If you decline, you will be teleported in the Fallgrim Tower (your main shrine) and you will need to defeat the last boss again if you want to enter the new game plus. Be aware that this is NOT what you want when you want to do the no shell run (Forever Alone, Life is Suffering, Face Off trophies).
I would suggest collecting and doing everything before the last boss. The only problem is the grind for 50,000 Tar (in-game currency). You need to buy items for sum of 50,000k Tar and this transfers to a new game plus. Still, I suggest grinding (you can find my method bellow under the trophy description). I suggest this because you need another fresh run and 2 runs will be just enough not to start hating the game.
Step 2 - Start a new game (fresh save slot) and DO NOT pick up any shell through the whole game. Defeat Hadern in the Tutorial
You need to kill Hadern boss in the Tutorial. If you die, you need to start a fresh new game again.
This is where the difficulty is. No shell run is basically 1-hit and you die. It's actually much easier than it sounds and I have the whole walkthrough for you ready. Just before the last boss you should visit the Fallgrim altar and transform into obsidian dark form (nothing changes as you have no shells and this transformation will change nothing). Now, like this, kill the last boss to unlock Life is Suffering and Forever Alone trophies.
Mortal Shell - No Shell Run Full Guide
Good luck!
Game Review
Latest Trophy Guides
Latest Reviews
Leave a comment
Please Log in to leave a comment