Topics
Lies of P Trophy Guide & Roadmap
Estimated trophy difficulty: 7/10
Approximate amount of time to platinum: 60-70h
Offline Trophies: 43 (26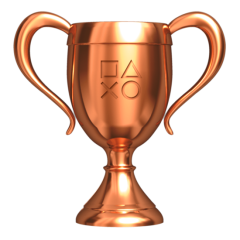 , 13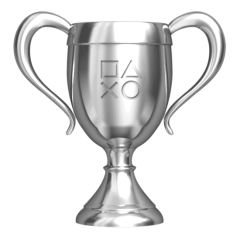 , 3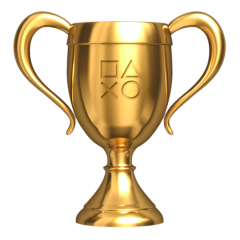 , 1
)
Online Trophies: 0 (0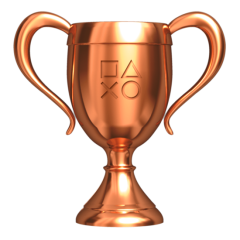 , 0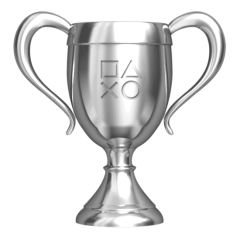 , 0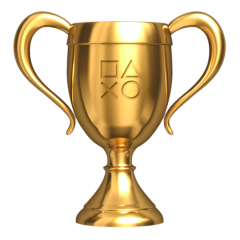 )
Number of missable trophies: A lot - you can miss out on weapon, items, quests, endings... Check the tags below
Glitched trophies: N/A
Does difficulty affect trophies?: No difficulty settings
Minimum Playthroughs: 2 - One for Lie and one for Truth answering playthrough
Lies of P is yet another game that wants to be a From game, and boy it delivers! This time around we follow Pinocchio in the land of crazy puppets, while solving quests and collecting stuff all around. There are few things to mention before we start.
Endings - There are 3 you need for trophies: Real Boy, Rise of P, Free from the Puppet String. 2 of them are Lie endings, 1 is the Truth ending. This means that during your playthrough you need to either Lie all the time or tell the Truth all the time, until the very end of the game. If you tell the truth during the Lie playthrough, the endings are still obtainable - I did that once, and I still got the ending I wanted (I told the truth once during my lie playthrough).
Quests/Side stories - You must complete all of them. Some of them are missable so it's best to follow the Chapters topics where you can follow them and do them on time.
Weapons - You need all normal and all boss weapons. Focus on getting boss weapons on your first playthough (save boss Ergos and exchange them later when you can for weapons), and on second you can then exchange for amulets. All amulets are NOT needed for trophies.
Star Fragments/Summons - Before the each chapter main boss there is a summon sign where you spend Star Fragments to call the summon to help you in the fight. The game is intended like that, so do not spare the fragments. They drop from enemies and can be bought later in the shop from Giangio's Shop. I had 70+ when I finished the game, and I never bought any.
Cube + Wishstones - At certain point in the game you will unlock a secondary heal/buff helper - the cube. Equip the desired Wishstone to use it, but beware, the items are limited and can be bought from Giangio's Shop later for Golden apples. I was constantly buying Idominable Wishstones and the one which heals the summon. That helps a lot in 2-phase boss fights.
Golden Apples - they grow every few minutes after you unlock the tree. Collect occasionally because you will need a couple for some quests, and for Wishstones.
Parry/Dodge - L1 is used to parry. You need to press L1 at the right moment when an attack is about ti hit you. It's always best to parry on fights. If you do it right, your HP stays the same and there is a chance you will break enemy's weapon. If you don't get it right, if you defend, your HP will deplete but not a lot. You can then regain some by attacking. Dodge is good, but a second option. You need to unlock ground dodge P-Organ skill, and one more for second dodge to use this efficiently.
Capacity and stats - I advise you to use any weapon you prefer, upgrade it and learn to play with that weapon. Look what category scales the best and go for that build - for example if Motivity is B, put points there to use the most out of that weapon. With Crank items you can even change the scalling of the weapon, so have that in mind (via Eugenie's shop). Capacity is very important - having capacity under 60% means you are on the medium build, which means faster dodge, movement etc. Always be under 60% and spend level ups to raise capacity when needed. There are amulets that increase capacity, equip them when you get them. Also equip accessories that raise certain defense points to reduce the amount of damage taken from certain hard fights.
Legion Arm - I loved the electricity ones and the Pandemonium (acid). Upgrade them and use on harder fights. Legion (the energy of the arm) replenishes at Stargazers (checkpoints/teleport points), or you can use items to restore during the fight. Puppets are usually weak against acid and electricity, but when they emit acid the best is to use fire or electricity agains them. You will learn that on the way.
Step 1 - Finish the first playthrough while collecting everything and telling LIE all the time when prompted. DO NOT start NG+ after the final boss
DO NOT consume boss Ergo items - you need them to exchange them for boss weapons on this playthrough (via Alidoro's or Explorer Hugo's shops).
In this step you should aim to unlock Rise of P" and "Real Boy" endings. They are both LIE endings, and you can do them both if you backup your save after the final boss fight, and then before talking to Geppetto when you go down the elevator. If you need a quick overview of all the situations where you are prompted for a LIE or the TRUTH, check the next topic:
I would advise you to use the Collectibles topics I will list at the end of this trophy roadmap - the topics mention every collectibles on your way that you need to get all the collectibles-related trophies. Some notes are not required, but the lore in this game is so good so it makes sense to collect and read everything.
Make sure you collect all available Records. Some Records and NG+ specific, so I will mention them under the topic and under the related trophy.
After you destroy the final boss and take the elevator that takes you to Geppetto, use the nearby Stargazer and BACKUP your save to the cloud storage. Then go and talk to Geppeto and choose what you want to get the certain LIE ending. After the credits DO NOT ACCEPT to start the NG+, instead cancel and you will be back in Hotel Krat. You can now do more stuff and unlock more trophies, and then when ready you can start your NG+ from Stargazer
Step 2 - NG+ and TRUTH playthrough (Free from the Puppet String ending) while collecting the rest of Records
When you start the NG+ you should have all of the trophies except the 3; one for truth ending, one for collecting all records. And probably 1 more related to telling the truth to Eugenie for Alidoro. The only Collectible type you retain are Records! You also retain all usable items and weapons, costumes, Legion arms and your level. So, mostly everything.
Wandering Merchant will start selling Golden version of some Records - make sure to buy asap, he dissapears later. Buy and then proceed.
Focus on Eugenie's, Antonia's and Venigni's Stories on this run to make sure you don't miss out on anything. But, considering you get +1 version of amulets, it's not a bad idea to simply go for everything again. It's not needed, but it will help you later during the fights.
Everything is exactly the same, the only thing you need is to level up, raise your stats for the build you are going for, and collect Quartz to unlock more P-Organ upgrades. That and +1 accessories will help you mitigate damage as the enemies and boss fights tends to be hard and they hit hard. It's a bit frustrating, but very doable with a bit of practice. I used a lot of Legion Arm help.
Topics
Lies of P - Chapter 1 Collectibles
Lies of P - Chapter 2 Collectibles
Lies of P - Chapter 3 Collectibles
Lies of P - Chapter 4 Collectibles
Lies of P - Chapter 5 Collectibles
Lies of P - Chapter 6 Collectibles
Lies of P - Chapter 7 Collectibles
Lies of P - Chapter 8 Collectibles
Lies of P - Chapter 9 Collectibles
Lies of P - Chapter 10 Collectibles
Lies of P - Chapter 11 Collectibles
Lies of P - Endings Guide

Game Review
Latest Trophy Guides
Latest Reviews
Leave a comment
Please Log in to leave a comment