Topics
Star Ocean: The Second Story R Trophy Guide & Roadmap
Estimated trophy difficulty: 4/10
Approximate amount of time to platinum: 60-70h
Offline Trophies: 51 (42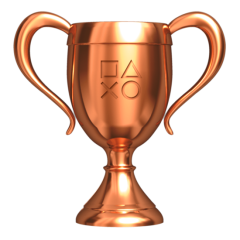 , 5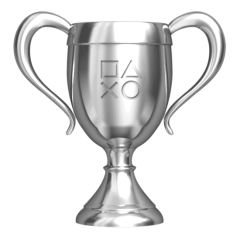 , 3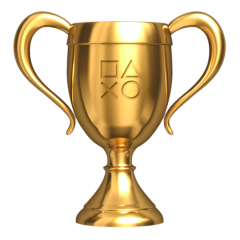 , 1
)
Online Trophies: 0 (0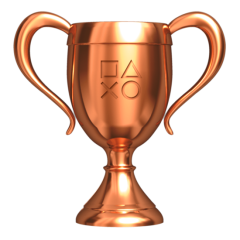 , 0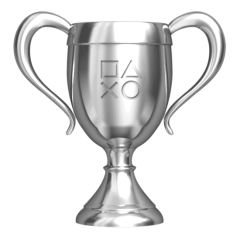 , 0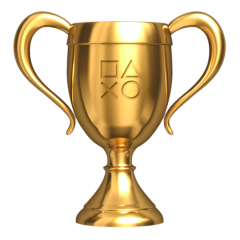 )
Number of missable trophies: A lot, check the list below
Glitched trophies: N/A
Does difficulty affect trophies?: No, you can play on the lowest difficulty.
Minimum Playthroughs: 2 - With Rena and with Claude
Welcome to one of the best PS1 JRPG's - Star Ocean 2! I loved this game back then, and i certanly love it now. This remake is more than a remaster, it's packed with HD textures and re-designed combat, menu, you name it! There is a lot of the same stuff from the previous game, but the naming and some items are to be found diferently than you maybe remember. I will try and help you with the trophies.
Step 1 - Play as either Claude or with Rena. Complete the game while doing all events and PA's
At the start you can choose either Claude or Rena. My first playthrough was with Claude. What that means? That means that you play as Claude and follow his storyline, which is a bit different from Rene's. It's still combined with overlaping events and such, but the difference are the Private Actions you can witness, and characters you can recruit during your playthrough.
Do NOT spend your SP before you unlock "Determination" IC/Special Skill. It happens a bit into the story, but to too late. Make sure to do all Guild Missions and Challenge Missions (in your menu under Missions) as you progress - these unlock more skills and give great items, equipment, money, you name it! Usually after a certain story event you unlock more Guild Missions. They are all easy, just read when you need, and do that. Do not spend SP, save it so you have enough when you need to level up some IC/Speciality.
There is a trophy for getting 15 different endings and all Voice Collections. Do not fear, it's not so time-consuming. All Voice collections for a certain characters gets unlocked simply by finishing the game while having that party member. If you have all 8 party members at the end, you will unlock the most of the needed Voice Collections. Aim to have different characters with Claude and Rene to unlock them all after 2 playthroughs.
My party with Claude was: Rena, Celine, Opera, Welch, Ernest, Bowman, Leon.
My party with Rena was: Claude, Ashton, Precis, Welch, Dias, Noel, Chisato.
Star Ocean: The Second Story R - Characters Recruitment
After a certain events at the beginning of the game, you will unlock Private Actions mode. By pressing square button when inside a town, you enter the solo-mode. If there is an event, there will be a green "PA" label icon on the map. If you press the up d-pad button to fast travel, you will see if there is an icon at some location. That is how you can check if you can do an event at some moment in the story. You need to watch 20 PA's for a trophy, which is not that hard. Answering with positive answers raises the Relationship Points and Friendshop Points with certain party membmers (depends who is involved in PA). Raising bonds unlocks different endings with that chacter. I did all PA's I could before defeating the final boss. After loading the clear save game data you can do more in both worlds, which can alter the points and unlock different endings if you defeat the final boss again.
Pickpocketing lowers the bond levels! Have that in mind. You can lower the levels by stealing when you're not in the PA mode, but same goes when you are (it lowers them). If you want to mess with the ending, this is one of the ways to do it. There are also books you can use/read to fix the levels on certain points. Also by simply doing events during the story with certain combination of party will raise the points.
There is a great weapon for Claude - but you need to witness the timed event in Lacuer City on the west side of the town (inside the hause there) to get it. It gets available after battling Dias during the arena story events. You will get Deadly Edge, which is weak at that point, but later on you can craft (using Customization IC at level 10) Blade of Minos using Deadly Edge + Mithril, and then Aeterna using Blade of Minos + Mithril.
Step 2 - After defeating the final boss you can continue to mop up what you miss (and return to Expel or Nede)
There is a NG+ after beating the final boss, or you can load the clear save game data (which you can create after beating the game) to continue just before the final boss. This is the moment when Maze of Tribulations is unlocked (the hardest dungeon in the game).
Star Ocean: The Second Story R - Maze of Tribulations Optional Dungeon
You can visit the Fun City after you loaded up the clear game data, and go into the arena. Go through the north doors to reach the audience area. On the north side you can find a grandpa NPC "Strange Geezer) that can take you back to the first planet where you started the game. You will be in Arlia and a NPC will approach you to tell you about the Maze.
There will for sure be a lot of preparing for the dungeon and the end-game events like arena challenges and such. You can mop up the most of the trophies at this point. The most time-consuming one is to max out all IC/Special Skills, and Combat Skills. That will require some grinding, but you need to grind for the last optional dungeon anyway, so you will probably deal with both at the same time.
Step 3 - Start a NG+ from the main menu and play as Rena (if your first run was with Claude)
Gather party members you didn't in your first playthough and beat the game. This should unlock the rest of the Voice Collections and Endings if you still miss some. At this point you can mop up whatever you may miss at this point.
Topics
Star Ocean The Second Story R PS5 Full YouTube Playlist
Star Ocean: The Second Story R - Characters Recruitment
Star Ocean: The Second Story R - Devil's Aria and Music Guide
Star Ocean: The Second Story R - Easy Leveling Up
Star Ocean: The Second Story R - Fishing
Star Ocean: The Second Story R - Maze of Tribulations Optional Dungeon
Star Ocean: The Second Story R - Pickpocketing
Star Ocean: The Second Story R - Private Actions
Star Ocean: The Second Story R - Ultimate Challenges
Star Ocean: The Second Story R - Unique Spots

Game Review
Latest Trophy Guides
Latest Reviews
Leave a comment
Please Log in to leave a comment