Biomutant Trophy Guide & Roadmap
Estimated trophy difficulty: 3/10
Approximate amount of time to platinum: 25-30h
Offline Trophies: 47 (37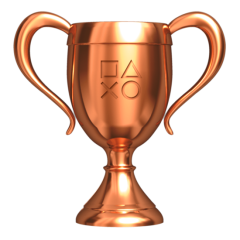 , 6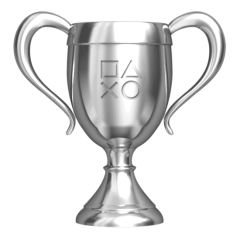 , 3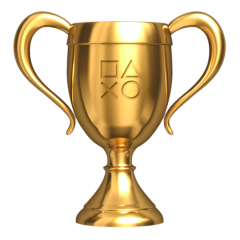 , 1
)
Online Trophies: 0 (0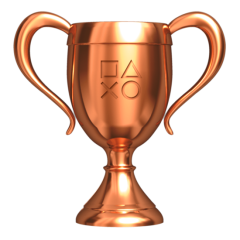 , 0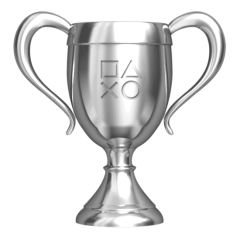 , 0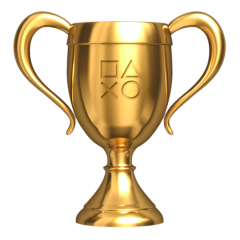 )
Number of missable trophies: 4 boss trophies (check below)
Glitched trophies: All World Gadgets - Glitched on 2.01, you can unlock currently only if you play on base version that comes on the disk
Does difficulty affect trophies?: No, you can play on Easy.
Minimum Playthroughs: 1
Biomutant is here! I've keep tracking this game for some time, and finally we can mutate our way into a new platinum trophy! The journey is not long, but there are some missables here and there + random luck-based trophies to note. The rest is quite easy!
You can play on easy, and you can choose whatever side you prefere (light/dark). Just make sure to follow one, max points to gain an maximum towards one direction is 30 points, which you can farm by killing and petting animals (kill = dark +1, pet and keep = light + 1 point). Also, it doesn't matter which story direction you take, nor the tribe answer/directions.
After beating the game you can continue, or load that save prior to ending and just mop up what you miss.
Step/s - Do the story alonside of missable trophies and some collectibles
I will try to point out what you need to note while you play. 4 Worldeaters are your main story bosses, and each one has a missable trophy. Once you defeat it, you can't get it unless you load the save prior to fight and try again. They are quite easy, you can check the details and videos bellow in the trophy section.
There are some fight related trophies you should note down and do as much as you can. Overal, ony one is tedious, so make sure to think about it as you play:
50 Super Wunf-fu activations (Wung-fu Master - When you get Old World Klonkfist type-weapon during the story, equip it and attack with Square + Square + Triangle, then R2 + R2 + Triangle and keep repeating these 2 patterns. You can also reverse them, as long as you keep doing one, then the other - that fills the 3 bars required to activate Super Wushu (press L1 + R1 to active it). You need to defeat an enemy when this is activated, only those kills count, so be careful and always aim to finish the enemy while this is active. Repeat for 50 times)
You need to collect certain amount of animals per type, starting with Sqvips soon in the Deadzone, after which they start appering through the lower region (near the Sknapptrutt Outpust for example. Keep catching them and pet and store for light points or kill for dark points. Glittermoths are shiny clouds of bugs, and Pippis, they are the dark birds. Those are easy as they can spawn anywhere! What you should note are Guppos (black fish), and Gumquacks (rubber ducks), which you should find, note down the locations and keep re-visiting every now and then (like every 30 mins or so). They are rare, and you should help yourself as much as you can on the way.
Upgrade points - Don't upgrade!!! Save 16 upgrade points, 16 Psi-Points, and 12 Bio-Points, then make a save and unlock all related trophies. You can load your save aferwards and re-allocate them as you see fit. If you do, don't worry, you can get those quite easy, I ended up upgrading everything (you can get points by doing the outposts - those smaller ones with enemies, they have Psi and Skill point each).
I'm playing on version 2.01 on my PS5 and some parts are bugged, like the trophy Toytinkerer, which requires you to defeat 4 bears with a lantern. They can spawn randomly anywhere, and it seems on this version this is bugged. People say that if you have the disc version you can try with base version (be offline so the update doesn't download). But, if you started the game with 2.01 version Toytinkerer is obtainable, it isn't if you upgraded the version during the game, meaining if you started at lower version and updated, then it can be bugged for you.
The rest is more or less easy, you don't need to collect everything, just some numbers of collectibles. Anyway, I will update this guide soon and note whatever I find about the glitched trophies and solutions. Oh yeah, Old World Gadgets trophy is also bugged on 2.01.
Enjoy!
Game Review
Latest Trophy Guides
Latest Reviews
Leave a comment
Please Log in to leave a comment