Topics
Remnant II Trophy Guide & Roadmap
Estimated trophy difficulty: 4/10
Approximate amount of time to platinum: 60-80h
Offline Trophies: 51 (34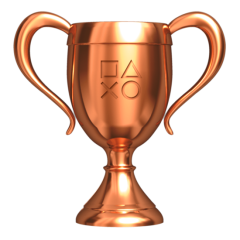 , 15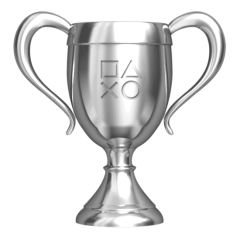 , 1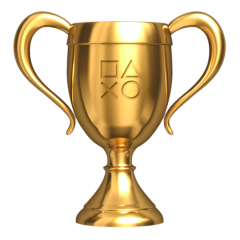 , 1
)
Online Trophies: 0 (0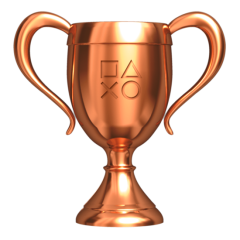 , 0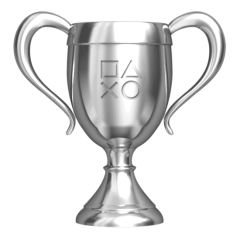 , 0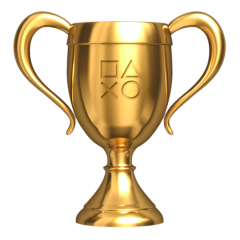 )
Number of missable trophies: A lot, but it's easy to reroll the game locations to get what you miss
Glitched trophies: Proving Grounds and dozen while playing in co-op mode
Does difficulty affect trophies?: No, you can play on any difficulty
Minimum Playthroughs: 1 and rerolling in the Adventure or Campaign mode
Game modes
This game is randomly generated when it comes to locations, world bosses, dungeons, events etc. Sometimes you will get some secrets, some times you will not. Let me explain both game modes you will mostly play, and what to do where.
Campaign mode - This is the story mode. Whatever you get during the story mode, it transfers to NG+ and into Adventure mode (minus quest items, they are tied to your mode you play, by rerolling or doing the NG+ it gets removed from your inventory).
The story mode consists of 3 world, The Labyrinth and Root Earth (so, 5). When you complete a world, you can play it in the Adventure mode.
Adventure mode - This mode is where you farm and grind what you miss. When you beat a boss of some world (Losomn, Yaesha, N'erud) you will unlock that world inside the Adventure mode. Teleport to Ward 13, touch the checkpoint crystal and choose "World Settings" at the bottom of the screen. You can switch to Adventure mode.
Adventure mode is different progress from campaign, but your stats and invetory transfers between the 2 mentioned mods. Only the quest items tied to a certain quest does not transfer between the 2 modes.
If you start the adventure mode and you don't like how it starts, you can reroll it without losing any character progress (except from quest items). This way you can farm world to get what you miss, to beat bosses you didn't, to find weapons and traits you miss etc.
Step 1 - Beat the campaign mode while rerolling the Adventure mode to get what you want
As the game is fully RNG, a lot of secrets that rewards you with trophy-related stuff is RNG. It means that you'll have to beat some dungeons for a couple of times until you get the layout you need. The same rule applies to outcomes of events and NPC's you meet in worlds. There are also alternate rewards during world boss fights - you can kill world boss in Losomn in 2 ways, which gives 2 different materials used to craft different stuff.
The best advice I can give you is to explore along the way, and compare what you have and what I covered in my videos. You can find videos and topics for all worlds, where you can easily quick-search terms you maybe miss at certain point. It's advisable to play in offline mode to avoid glitched trophies (a lot of co-op related stuff is glitched - for example killing 25 abberations in coop mode doesn't unlock the trophy, but does in offline mode).
I was always rerolling worlds until I got all of the world boss outcomes and rewards, plus I wanted to get all traits, all archetypes, most of the weapons, most of the relics, most of the rings/amulets etc. Mostly everything is covered in this guide, and for sure it will help you find what you maybe miss.
Step 2 - Cleanup
Cleanup can be done in Step 1, but what I did - finished the campain mode while rerolling worlds in Adventure mode to get what I miss and what I want to collect. When I completed the campaign, i bouth the Explorer archetype which unlocked Realmwalker armor set needed for the strongest Archon archetype.
Then i worked my way towards collecting all of the equipment for the last Archon archetype, collecting everything along the way. I had all trophies except the 20 traits trophy which is bugged - but if you max one of the archetypes after getting 20 traits, it should unlock.
Bugs
I never knew that I'm gonna post bugs section in this guide, but what can you do... Do not, by any means, kill the last boss with Plasma Cutter long weapon. It bugs the last world and people had to reroll the campaign to finish the game. Be careful about this, it's still present on version 1.000.005.
20 traits trophy is still bugged - but if you max out any archetype to level 10 after getting 20 traits, it should unlock.
List of topics and YouTube Videos
Remnant 2 Complete YouTube Playlist
Remnant II - All Archetypes
Remnant II - All Traits
Remnant II - Losomn Collectibles
Remnant II - N'Erud Collectibles
Remnant II - Yaesha Collectibles
Remnant II - The Labyrinth Collectibles
Remnant II - Root Earth Collecibles
Game Review
Latest Trophy Guides
Latest Reviews
Leave a comment
Please Log in to leave a comment