Topics
Demon's Souls Remake Trophy Guide & Roadmap
Estimated trophy difficulty: 5/10
Approximate amount of time to platinum: 35-50h (depends do you want to just run through the game or not)
Offline Trophies: 34 (22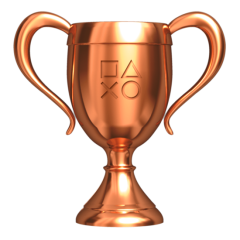 , 7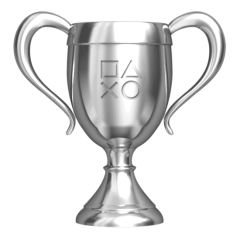 , 5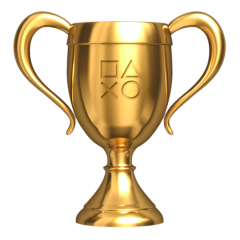 , 1
)
Online Trophies: 2 (0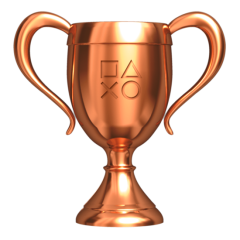 , 2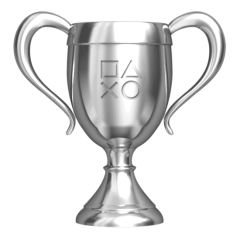 , 0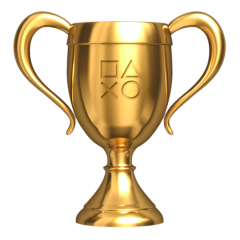 )
Number of missable trophies: Almost everything except the boss trophies for killing them.
Glitched trophies: N/A
Does difficulty affect trophies?: No difficulty settings
Minimum Playthroughs: 2 if you use the save backup, 3 if you do it the regular way.
Welcome to Dark Souls Remake trophy guide! This is the first PS5 guide I will be making and I couldn't be more excited about it! The trophies in this version are easier to obtain in comparison to the PS3 version.
Step 1 - Learn how word tendency work to avoid possible issues during you playthrough
In short, there is Pure White, Neutral and Pure Black tendency. The best way to play the game if offline while playing in your soul form (you are in your soul form when you die in human form). +3 is max you can have for world tendency in each out of 5 worlds. Just remember this: When you are in human form, teleport back to Nexus and die there. You can now visit any world and beat the boss there. If you die in human form anywhere apart from Nexus - that world tendency shifts +1 towards black. By killing the boss there gives +1 towards white. You want to finish all the worlds and all white world events, then shift towards black and do events in that level form. More about this can be found here:
Demons Souls Remake - World Tendency Guide
Step 2 - Play the game and progress towards the end while keeping the white world tendency. You want to then lower all worlds towards pure black tendency. Watch out for missable boss trophies
CHOOSE Providential RING as your starting item during character creation. So far no one knows a way to trade items with Crow to get this ring and you need it towards the ring trophy.
Play in offline mode, otherwise you can be invaded and that can mess up with world tendency.
DO NOT spend any boss souls - you need them for spells/miracles.
I suggest always playing some world in soul form. Dying in that form will not change world tendency. You want to lookout for missable boss trophies and you want to always kill yourself in the Nexus after each boss kill to reset your form to soul form. Dying there doesn't change anything, so have that in mind.
Don't kill any NPC's! If you do, close the game and load it without saving to reverse the damage.
Before killing the boss in world 1-4, backup your save. Considering you did everything up to this point, plus exchanged boss souls for magic/spells, you can now shift worlds tendencies to pure black, collect Primeval Demon souls (5 of those, 1 per world) and kill all 5 Black Phantoms to raise Character tendendcy to pure white. Grab Friend's Ring and you are ready for step 3. Make sure to follow my game progression guide where you can do the steps I was doing not to miss anything:
Demons Souls Remake - Game Progression Guide
Step 3 - After you are done with step 2, you can shift Nexus tendency to pure black
This is a point of no return for some shops/magic vendors/attunments. To get pure black tendency in the Nexus you need to kill 6 characters there (considering you were at pure white, just don't kill Yuria/Maiden). After that, teleport somewhere, back to Nexus and on second floor you can find Mephistopheles. Talk to her, kill NPC she asks you to kill, return to her and do so until you kill Yuria. Talking to her after that event will grant you Foe's Ring.
Step 4 - Beat the game and start a new game +
You want to check trophy for needed ending. Since you need almost 3 complete runs (if you are doing things the regular way) to get all required boss souls, which you exchange for spells, you have plenty of opportunities to get all the endings. If you plan to do everything on 2 runs, make a save backup before the 1-4 boss. Beating him and killing the Maiden in that room will unlock the ending trophy you need, but not killing her gives her soul, which you then need for a spell. I suggest backup, pop the ending trophy, restore backup, get her soul and with that start new game plus.
You can play as fast as you can to beat the game enough times for the remaining trophies. Make sure that you unlock the trophy for making the sword "Northern Regalia" on your new game plus.
If you want to finish your game during 2 playthroughs, you can rescue all needed merchants, kill 3 bosses in each area and backup a file. Buy remaining Miracles and after trophy pops, load the backup save and this time buy Spells. This will shorten your time for collecting souls in 3 playthroughs.
Demons Souls Remake - All Rings Location Guide
Demons Souls Remake - All Spells and Miracles Guide
Good luck and enjoy the game!
Game Review
Latest Trophy Guides
Latest Reviews
Leave a comment
Please Log in to leave a comment
Comments
Great guide, especially helpful with Dragon God boss.