Topics
Hades Trophy Guide & Roadmap
Estimated trophy difficulty: 5/10
Approximate amount of time to platinum: 60-65h
Offline Trophies: 50 (40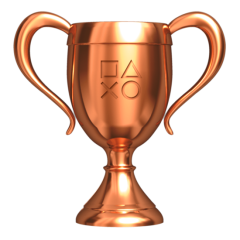 , 7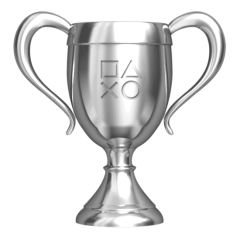 , 2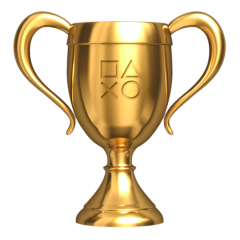 , 1
)
Online Trophies: 0 (0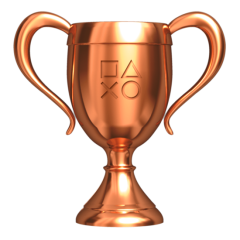 , 0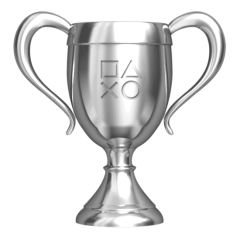 , 0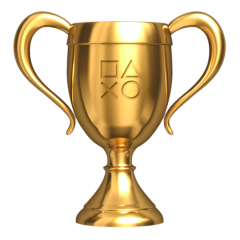 )
Number of missable trophies: No missable trophies
Glitched trophies: N/A (if some trophy doesn't pop, just leave the room)
Does difficulty affect trophies?: No difficulty settings
Minimum Playthroughs: 10 to finish the story plus all the additional challenges
Welcome to hell! Literally! Hades is a rogue-like game from Supergiant Games, where you need to get good, and finally escape from the underworld. Your path is filled with enemies, boss fights and many obstables you will have to conquer to do so.
Step 1 - Work towards your first escape run, complete it, while unlocking all mirror upgrades and weapons, and talking to everyone all the time. Unlock all Keepstakes and level them as you play
When you die, you are back Home (in-game hub area). You can find other Gods here; always talk to them, and give them at least one Nectar first(orange potions you can find on your runs and buy from the hub merchant). The more you talk to them, the more you complete on your runs; the more you will progress and unlock more things to do. There are Gods even in the dungeon; enter the area with "!" icon - every region has one, except the last, 4th one. After that, you will have to give them any more (check the progress with L1, you can see by the Heart icons if they can get more; for sure you will have to give 10+ to every God in the game).
When you give the Nectar to a certain God (remember, you can also give them to Gods in dungeons before you pick up their boons), they will rewards you with their Keepstake. You can equip those in the courtyard (from where you enter the dungeon and start your escape run). Each requires you to beat certain number of areas to max their levels. Do this while you play to avoid grinding later.
Many trophies will be locked until you do your first escape attempts, plus until you unlock more House Contractor options (from person next to Hades). Codex, for example, is unlocked after speaking to Achilles several times after your 3rd excape attempt (you don't need to do it, just try to do it 3 times).
Use Cthonic Keys to unlock all mirror upgrades (in your room), and to unlock all Infernal Arms (all weapons). After that, you don't need key anymore, so you can excange them for Nectar in the shop at Home.
Make sure you play with all weapons, you need to complete the game with each weapon at least once.
Use the House Contractor (person next to Hades) to buy Work Order items to help yourself during runs (aim to complete things in the Work Orders section - they are tied to the progress and gameplay).
You can level up on the mirror in your room, make sure to do so to get stronger starting point. The rest is unlocked later (weapon upgrades), and boons during runs are your only option to get stronger as you progress.
Step 2 - Complete the game story while working on the things from the first step + Fish when you unlock fishing
For buying from the House Contractor, you only need stuff from Work Orders and 12 Lounge upgrades needed for Dusa.
Since you also need to talk to all Gods for certain amount of times, make sure to pick up different boons to progress their story (plus the hidden gods in "!" rooms during escapes, and the Chaos who is down below and can be reached by interracting with darkness portals during runs. Hades is unlocked after your 10th successful escape run). Take notes in your rooms when you unlock challenges (Fated List of Minor Prophecies unlocked from the House Contractor - you need to complete 15 of those for a trophy).
So, collect Nectars, give them to Gods, speak with everyone all the time, change weapons and complete the escape attempt with all weapons at least once, fish in all regions after unlocking fishing (Rod of Fishing work order from the House Contractor).
Step 3 - Work on unlocking all Weapon Aspects and use the Pact of Punished to collect more rewards
The story is done after 10 escape runs. After the first, you unlock Pact of Punishment and you can raise Heat when you start your runs. When you clear the run with one weapon, raising the Heat for 1 level will reset the rewards. Ultimately, you need to do a 8 and 16 Heat runs to unlock prizes from Skelly, which is a trophy requirement.
You also need to unlock all Weapon Aspects (check the details below).
Step 4 - Clear what you miss at this point
See what you miss and aim to unlock that. If you constantly change Keepstakes and level them up, alonside with other stuff (quest and such; talking to all Gods + giving them Nectar), you should be close to the platinum.
Game Review
Latest Trophy Guides
Latest Reviews
Leave a comment
Please Log in to leave a comment