Kena: Bridge of Spirits Trophy Guide & Roadmap
Estimated trophy difficulty: 6/10 (3/10 with Master difficulty glitch)
Approximate amount of time to platinum: 20-30h (Master Difficulty is tough
Offline Trophies: 42 (29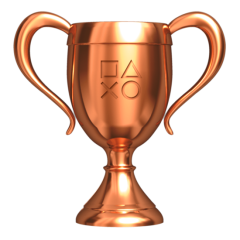 , 9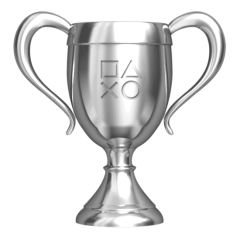 , 3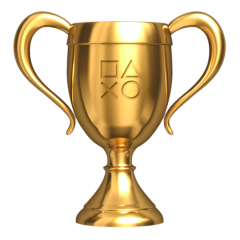 , 1
)
Online Trophies: 0 (0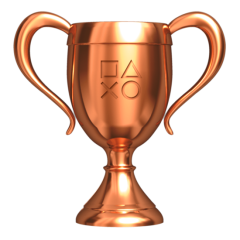 , 0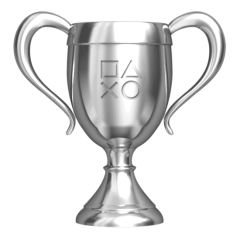 , 0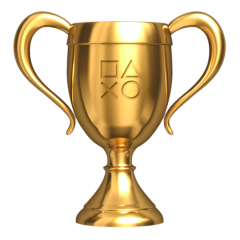 )
Number of missable trophies: All Combat-related trophies
Glitched trophies: N/A
Does difficulty affect trophies?: Yes, you have to finish the game on highest (Master) difficulty
Minimum Playthroughs: 2
Welcome to Kena trophy guide! Another platformer, this time we control young Kena, and we need to guide spirits to release them and clear the corruption from the world. Platinum is not hard, but with latest patches (1.06 and forward) you can't use the Master difficutly glitch anymore, so you will have to finish the game twice.
Step 1 - Finish the game on any difficulty, while doing all combat-related trophies and collectibles
When you finish the game, you can load your latest quick-save and you will be brought back before the final Meditation point. Interracting with it will end the game. This means you can collect whatever you've missed during this playthrough except the combat trophies - they are highly missable because there is a limited number of encounters in the game. You can plan to do them during Master difficulty playthrough if you plan to do it the legit way.
You might want to think about next combat-related trophies while you play (saving before a combat, or loading a quick-save during one can bring you before the actual combat, so you can use this as your trick):
Piercing Blow, Weigh Them Down, Quick Draw, Bow Master, Sharpshooter, Between the Eyes, Return to Sender, Triple Threat, Triple Tap
Kena - All Combat Trophies Video
Not much else to say, if you follow the Collectibles Guide you can get everything you have to for the trophies and the game progress, so check out the collectibles guide with the timestamps and videos for all locations:
Kena: Bridge of Spirits - Collectibles Guide
Step 2 - Finish the game on Master difficulty (or use the glitch if you are up to 1.05 version of the game). Mop up any combat trophy if you miss some
When you beat the game for the first time, you can now start a new game and choose Master difficulty. This should be your last trophy if you did everything so far, and I suggest you activate all Meditation points on your way + upgrade whatever you see that can help you. Doing it the legit way is tough, so I made some tips and tricks video and written down some hints:
Kena: Bridge of Spirits - Master Difficulty Guide
Master difficulty glitch
If you are on version 1.05 or lower, you are in luck. After you finish the game, load (or continue) your latest save, navigate to the last meditation point on Mountain Shrine (go inside the circle) and create a save there. Use it, skip the scenes, start a new game and choose Master difficulty.
Play until you get the first Rot (although you can even do this sooner), and load the previous save. Interract with the meditation point and you will unlock the trophy. Too bad if your save is already on 1.06 version; that means you can't use this exploit anymore.
Game Review
Latest Trophy Guides
Latest Reviews
Leave a comment
Please Log in to leave a comment
Comments
Unfortunately the Master difficulty glitch was fixed in Patch 1.06 and above.
There's no save game transfer between PS4/PS5 versions, which means you need to finish both versions separately.