Resident Evil 8 Trophy Guide & Roadmap
Estimated trophy difficulty: 7/10
Approximate amount of time to platinum: 20-30 hours
Offline Trophies: 50 (40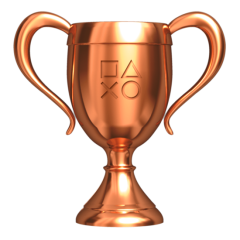 , 6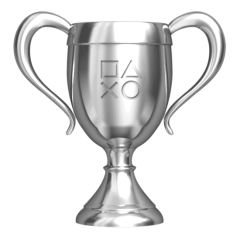 , 3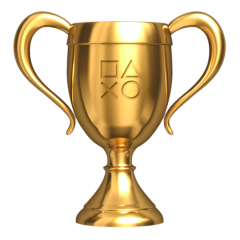 , 1
)
Online Trophies: 0 (0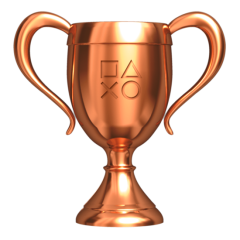 , 0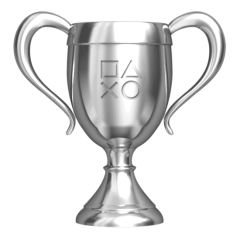 , 0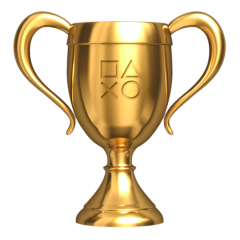 )
Number of missable trophies: A lot :)
Glitched trophies: N/A
Does difficulty affect trophies?: Yes, must finish the game on "Village of Shadows" difficulty
Minimum Playthroughs: 3 and Mercenaries Mode
Aaaaand here we are, 8th entry in the main series, wow! New RE is good, and your journey towards platinum will not be the easiest one, but still very doable. I will try to note as much as I can, to point you towards the best approach to get there.
Step 1 - Clear the game on Easy or Standard difficutly while collecting everything and DO NOT spend money on upgrades
I suggest that you do your first playthrough on Easy or Standard difficulty. This way you will have enough bullets and you don't have to upgrade anything, just buy Recipes, Inventory space upgrades, and bullets/healing items if you need to. You will need 2,1 million money to upgrade the strongest weapon in the game, so aim to gather as much as you can. S.T.A.K.E Magnum is available in NG+, so you can combine to gather that sum in your first 2 playthroughs.
There is no chapter select or backtracking, so aim to gather everything as you go, including miscelaneous trophies. You can save at each section and keep the save in different slots so you can load and unlock some trophies you maybe missed, or you can do that in NG+ (check bellow what carries to NG+).
What carries into the NG+
After beating the game you can save your clear game into a separate save slot, load it and you will start your Ng+.
What carries over? Inventory (minus the key items of course), money, weapons + parts, upgrades, collectibles (only windows in Castle Dimitrescu and Outhouses are not carried over, you will have to do this again in NG+ if you didn't on your first run).
I prepared chronological videos for you, and they are all in the next topic, so make sure to follow them if you don't want to miss anything. Also, the boss battles and all key items are covered inside, as well as the puzzles, solutions, photos, treasures etc...
Resident Evil 8 - All Collectibles Guide
Extra Shop
When you make a clear save file after beating the game, you can enter the Extra Shop through the Main Menu -> Bonuses -> Extra Content Shop. You must buy and view all Character Models, Weapon Models & Concept Art to unlock 2 related trophies (Doll Collector & Art Collector).
Step 2 - Easy (Casual) playthrough speedrun, Knife only + bunch of other trophies
Now do you Knife Only playthrough, less than 3 Hours Speedrun, less than 4 Healing Items & Spending less than 10,000 Lei (money). You can do them all in your 2nd run, which will prepare you real good for the 3rd and final run.
I recommend unlocking Karambit Knife from the Extra Content Shop before you start, then buying it from the Duke (merchant) for 200 Lei. This knife is way stronger than the default one, so you might want to invest in it.
You must use Knife in all occassions, except when you need to shoot some object to progress + SOME of the boss battles (be very careful!). I will try and note all of this in the next topic. Also, loot all you can to collect as much money as you can, but be careful not to spend moer than 10,000 Lei during this run.
Resident Evil 8 - Knife-only Speedrun Guide
Infinite Ammo Trick
When you clear the game for the second time and unlock above trophies, make a separate save of that clear game. Load up before the final boss of your 2nd run, buy S.T.A.K.E Magnum from the Duke (now you don't care about spending in your 2nd run as you unlocked all trophies for that run). Fully upgrade it and save into the NEW SAVE SLOT. You can now unlock Infinite Ammo for this weapon through the Extra Shop, and do so. Loading the save slot before buying this weapon will mean that you saved your money and you still get to keep the infite ammo. Nice!
You need to buy all the upgrades for all weapons, so with this trick you don't need to do one extra playthrough, and you will have to as money you gather through will not be enough without the above trick. Additionaly, upgrading S.T.A.K.E damage upgrades is advisable if you have some money left, the other upgrades are not important.
Step 3 - Finish the game on Village of Shadows Difficulty
With S.T.A.K.E in your hands plus the Infinite Ammo, this will be a breeze.
Final Step - Mercenaries Mode
At this points what remains are the Mercenaries Mode trophies. Buy it from the Extra Shop. You need 8 S Ranks from the challenges through this mode. This is not the best Rank, so you have a chance, although prepare for this part, it's not as easy as it sounds.
RE8 Winter's Expansion, Shadows of Rose DLC Trophy Guide
Game Review
Latest Trophy Guides
Latest Reviews
Leave a comment
Please Log in to leave a comment