Code Vein Trophy Guide & Roadmap
Estimated trophy difficulty: 4/10
Approximate amount of time to platinum: 60 hours
Offline Trophies: 42 (26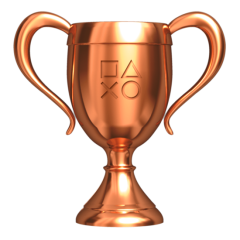 , 12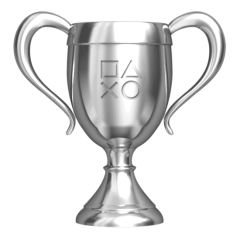 , 3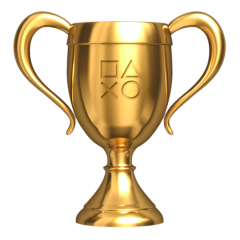 , 1
)
Online Trophies: 1 (0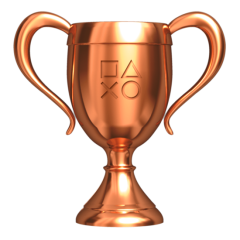 , 1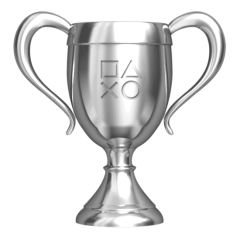 , 0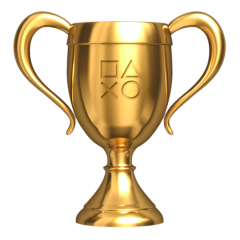 )
Number of missable trophies: 5 - Weaver of Wills, Determiner of Fate, Heirs, To Eternity, Dweller in the Dark (work in progress)
Glitched trophies: None after patch 1.02
Does difficulty affect trophies?: No difficulty (you can also start same difficulty for new game + making other runs easy)
Minimum Playthroughs: 3
Welcome to trophy guide for Code Vein! It's another Dark Souls type of game, this time anime styled and much easier. Personally, I died not more than 10 times, the fact that you can pair up with NPCs add to game being so easy. I will structure this overview in best pragmatic way i can.
Game has 4 endings. You need all 4 to unlock trophy for all endings. For this, you need minimum of 3 playthroughs. I will mention here what are the Successors and reference on them in next steps.
List of successors and their location:
Boss in Cathedral of the Sacred Blood (Successor of the Ribcage)
Boss in Ridge of the Frozen Souls (Successor of the Breath)
Boss in City of Falling Flame (Successor of the Claw)
Boss in Crown of Sand (Successor of the Throat)


Trophies to have in mind while playing to avoid grind
You need to learn 150 gifts (on every blood code you can unlock skills on save point which extends with collecting vestige parts). Do this often. You also need to master 50 of them, which is when you equip blood code and skills that can be mastered. Defeating enemies you level them to max - Code Vein - All Vestige Parts Locations
Collect all Vestige Parts as you go through dungeons, you will need to restore them all.
Reveal all mistles to make your life easier.
Exchange Valuables with your friend and collect Presents from save point. You will need 30 Presents which took 2 playthroughs for me. Code Vein - Gifts Guide
You need to upgrade weapon and armor to level 10, so try to level up one type to make your life easy. Although its very easy to farm materials, why to do it if you can escape it?
Be sure to check out all Code Vein topics i prepared and be sure to check out all videos for Code Vein - Code Vein - All Videos Playlist
Step 1
You want to make your first playthrough go towards the best ending, but without restoring any Eos Vestiges. Let me explain. Before every Successor, in that area, you can find Vestige parts. In Cathedral of the Sacred Blood you collect Isis Vestiges, in Ridge of the Frozen Souls Fionn Vestiges, in City of Falling Flame Scathach and in Crown of Sand you will find Harmonia Vestiges. In front of every boss there will be Io clone standing. You need to restore all corresponding Vestiges to Io there and then beat the boss so you can Restore Memory of the person behind it. Doing that for 4 Successors will open Dweller in the Dark which is a good ending.
IMPORTANT - Alongside of that, after beating every successor boss, if you expect place where Io clone was standing, you can find Eos Vestige there. If you defeat last boss without restoring all Eos Vestiges, you will not unlock true ending (just another variation of good ending).
Summary - For your first playthrough restore all 4 successors, DO NOT restore (do not even pick up Eos Vestiges) before beating the last boss. When you do, game will save and load on Mistle before last boss. Now go and collect all Eos Vestiges, Restore them (restore what you can to Io in front of elevator leading to last area and what you cannot to Io in Home Base) and defeat final boss again. This will grant you 2 endings in 1 playthrough, making only 2 of them left to do. Go to home base, start you new play and you can keep the same difficutly which will make your life easy.
Step 2
Start new game plus, you carry your blood codes, regeneration factors, all equipment, all gifts, items, gifts, valueables to give to NPCs. Vestige part DO NOT CARRY OVER.
Since you also need all Blood Codes for trophy, have in mind that some are missable (LINK HERE). If you followed the step 1 and restored all successors on first playthrough, you will have 4 Blood Codes specific to that scenario. Now, make your second playthough towards Heir ending, a bad one. For that, you CANNOT restore successors. For that, you cannot restore corresponing vestiges to Io clone before every successor boss. To be safe, do not even pick them up. Doing this will kill successors and you will get other pair of Blood Codes you will need plus you are ready for bad ending. Eos vestiges do not count in this case so just run and finish the game.
Step 3
Last run require you to restore 1 or max up to 3 successors while 1 must NOT be restored. That will lead to neutral To Eternity ending.
At this stage you probably only miss "Raise your reputation as a companion to rank 30" trophy, which is only online trophy and require 10+ hours of grinding Medals. Check description under that trophy for best tactics.
Enjoy the game and see you on the platinum side!
Game Review
Latest Trophy Guides
Latest Reviews
Leave a comment
Please Log in to leave a comment