Returnal Trophy Guide & Roadmap
Estimated trophy difficulty: 5/10
Approximate amount of time to platinum: 25-50h
Offline Trophies: 31 (18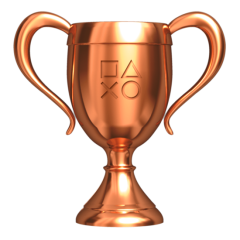 , 5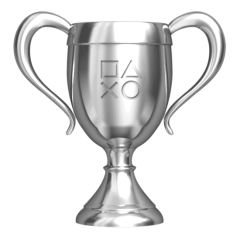 , 7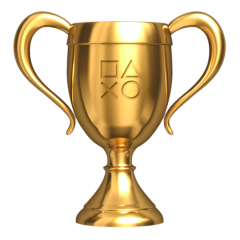 , 1
)
Online Trophies: 1 (0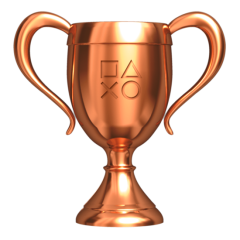 , 0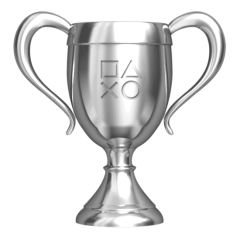 , 0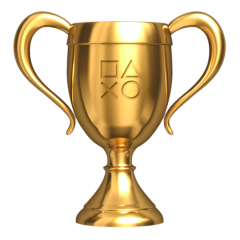 )
Number of missable trophies: None after patch 1.4.0
Glitched trophies: None after patch 1.4.0
Does difficulty affect trophies?: No difficulty settings
Minimum Playthroughs: 1 and free roam through all regions until you get all collectibles which are random
Welcome Returnals! A new action treat from Housemarque is a must-play, and the platinum after patch 2.0 is really not that bad. They fixed the RNG factor so the rooms spawns more often. You want that to get collectibles easily. Let's start
Suspend Cycle (Save Scum)
For anyone playing Returnal on newest patch version (version above 2), you are in luck. You can now press Options -> Suspend Cycle to create a save state from which you continue when you turn on the game again. This means you can Suspend Cycle, Close the game, upload your save to USD or Cloud, play and if you die, return your backup save. This means you can get the platinum under 20h if you decide so.
Just to mention, the game is not that hard and doing this can really kill the joy, but this is a guide and I want to mention available options. I was using this only when I was collecting stuff as it saves time; Suspend Cycle before the teleport to a Biome, backup save, enter Biome and look for collectibles - if nothing, return backup save, try again. This is how i farmed for logs and xenoglyph cyphers at the end.
Step 1 - Finish all 6 Biomes while doing the House events
There are 6 levels in Returnal. They are called Biomes, and you start in Biome 1 (forest). I would suggest exploring whole levels when going for boss fights. That means you will raise your proficiency level, which means you will be stronger, get stronger weapons during runs and you will have enough money (Obolites) to buy healing items or artifacts to prepare better.
You can do 1 run for 3 Biomes (1-3, 4-6). That means everything you pick up stays until you die or after Biome 3 where you reach Act 2 and start from scratch. If you have good artifacts and you defeat the boss easily, just continue your run and build upon it.
Biome 1 holds the key to the House that can spawn during your run (House can be found in Biome 1 and 4, and only there). Key is in one of the side-rooms in Biome 1. First, pick that up. Then you can start entering the House to start working on this side/main quest. After each boss you can return (Biome 1 has 3 scenes, one after finding the key, 1 after first boss, and one after 2nd boss; visit Biome 1 after those points or you can do it later) to first Biome and finish all the scenes.
During Act 2 (Biomes 4-6) you can continue with House events. You want to collect all permanent upgrades and beat the game. When you do, it's time for Act 3.
You need ALL Scout Logs and ALL Xenoglyph Cyphers in each Biome. Always pick them up if they show during your runs. They are ALWAYS in the same room, but wheather the room will appear or not is RNG.
Step 2 - Unlock Act 3 and finish the game again
When you finish the game you need to finish first 5 House events if you didn't. You will witness a plane crash and you can now start cycle from Biome 1 and start collecting Star Fragments. Each Biome has 1, they spawn in the same room, you just have to find it.
When you have all 6, you need to activate the last House scene in Biome 4 where you will get Car Key. Finish the game again to unlock the secret ending.
Final Step - Grind collectibles
As mentioned, you need ALL Scout Logs and ALL Xenoglyph Cyphers in each Biome. Always pick them up if they show during your runs. They are ALWAYS in the same room, but wheather the room will appear or not is RNG.
Returnal - All Permanent Xenotech Upgrades
Returnal - All Xenoglyphs Guide
What you lose and what you keep on each death
As this game is a rogue-like game, this means when you die, you lose almost everything and start from the beginning. This game is no different. You will preserve some permanent upgrades and items, so let's list them:
You keep up all key items that are needed to advance the story (Atropian Blade, the Grappling Hook, ability to swim/dive, ability to reveal hidden floating platforms.
After each boss fight you can skip that Biome by justing running towards the mission marker (you need to find a room which is a shortcut/teleport/grappling hook point towards next Biome. After Biome 6 you can visit Biome 1 or Biome 3; from where you advance through the next 2 Biomes in that section.
Weapons are lost after you die, but their Traits stays unlocked. This means if you pick up a weapon with some Trait you unlocked, your weapon will have that trait. Levelin traits is done by killing enemies, and higher level weapons have higher level of the same traits, so have that in mind.
Databank Entries such as Scout Logs and Xenogylphs are preserved.
Ether. This is that <> icon on the lower right on the screen, used to open malignant boxes, activate resurrect points etc.
More about tips, weapons and all mechanics you need to know can be found here:
Game Review
Latest Trophy Guides
Latest Reviews
Leave a comment
Please Log in to leave a comment