Topics
Soul Hackers 2 Trophy Guide & Roadmap
Estimated trophy difficulty: 4/10
Approximate amount of time to platinum: 70-80h
Offline Trophies: 47 (34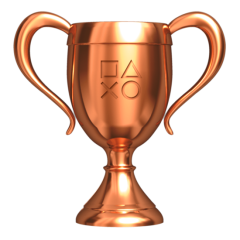 , 9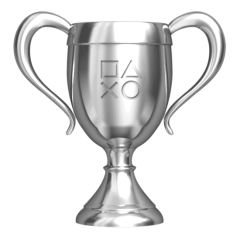 , 3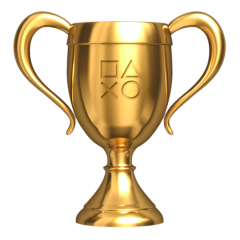 , 1
)
Online Trophies: 0 (0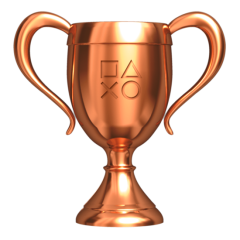 , 0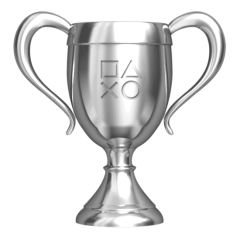 , 0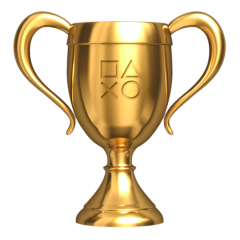 )
Number of missable trophies: Check details underneath
Glitched trophies: None
Does difficulty affect trophies?: You can play the whole game on Easy or Normal, but you have to defeat the final boss on Hard (You can change the difficulty from the Config Menu).
Minimum Playthroughs: 1 playthrough and NG+ for last Soul Matrix levels (200 Soul points needed)
Welcome Soul Hackers! I just love them Atlus JRPG's so this one is special to me, especially since it's finally a good turn-based game with all what makes Atlus games great - great characters, storytelling, voice acting and fusions. Let's see how to get that platinum!
Step 1 - Beat the game while doing/getting all Requests, Aion Directives, Hangout Events and Recipes. Explore Axis up to 5F in your first playthrough. Be aware of the cut-off point
Focus your first playthrough on story and doing side stuff. Be careful about the cut-off point. Always return to Safehouse after events, requests and dungeons to get more recipes from Figue. When she is gone, no more recipes from her.
I suggest doing Soul Matrix dungeons as you gather Hangout points and unlock gates (you will need 200 points on a character to finish 5F). This will require NG+ as you simply can't get enough points with all characters (you can get around 100+ points per character), but you can always answer during scenes to give them to Arrow for example. That way you can max him out and you don't even have to do the NG+ (although you can again be short with points), but there is a quest tied to NG+ and some demon unlockables, so it doesn't really matter much.
Collect all dungeon key items, they unlock Hangout Events. You need 41 Hangout event to unlock the trophy, which means all of them. They grant extra bonding points, which you will be needing for Soul Matrix gates. Unlocking Soul Matrix gates unlocks awesome Summoner Skills for your characters, and they will come in handy, do not miss out on those (stack +1 ones are a must-have, map skills are great...).
You can always beat Rare Enemies to get EXP and Money fast - that will be your grind method through the game and later when you need to reach 100% of your demon compendium.
Trophies to have in mind while playing:
Completed 85 or more requests/Aion Directives - Do all Requests and Aion Directives as you play. Some are missable (Flamma-related requests in Axis)
Knocked down 50 or more enemies on the field - Easy, simply press square when you see an enemy on the field to kick it to the floor.
Unlocked 70 or more Portals in dungeons - Explore all dungeons. Axis has 5 Floors with each character, it's more than enough.
Talked with demonic allies on recon 70 time - Keep talking to demon allies when you explore dungeons.
Performed 100 sabbath or more - Keep attacking with weakness so you can automatically perform sabbath at the end of the turn.
Used all Commander Skills - Develop them as you unlock them, some are tricky to trigger during fights.
Performed 150 or more COMP upgrades at COMP Smith - Fight a lot, try to engage combat with all enemies in dungeons so you can track items and demons easier (to book them under Enemies section of your menu).
Received 30 or more gifts from demonic allies - Max out your demons to the point when they learn all skills. When you do, they give you a gift. You need 30. Do not fuse them before learning all what they can learn.
Performed 30 or more fusions - Simply fuse demons 30 times.
Bought items at all shops and vending machines - Maybe you can wait for this one at the end of the game.
Experienced 30 or more different meals - Be careful not to miss any, always return to Safehouse after events and dungeons to unlock more. Some are missable
Chatted with pedestrians in the city 50 times or more - Talk to people having "..." icons above their heads in towns.
Step 2 - Make a save before the final boss so you can load the game, get different ending and beat the final boss on HARD difficulty
Be careful not to overwrite your save before the final boss. You need 2 endings to unlock all endings-related trophies, so you need a save before the final boss to do it twice at least.
While going for the second ending try to switch to HARD under Config settings and beat the final boss on HARD to unlock yet another trophy.
Final Step - New Game + (Soul Level up to 200, 5F Soul Matrix, New Requests)
You will be short on Soul (Bonding) points on your first playthrough, so you need to do the second one. You get much more points with each NG+, so you need to aim to get 200 with each character to beat their Soul Matrix 5F. Defeating end floor bosses unlocks new demons, which you need for 100% compendium trophy.
Also, there are new requests in NG+, so make sure to do these as well.
Cut-off Point
The only cut-off point during the game is in West Shipping District near the end of the game (after you defeat Raven, you are beyond the cut-off point; make a save before). By beating Raven you will be locked out of Flamma quests: "Does Aion Dream od Electric Sheep?", "Story of Your Love", and "Hopes, Dreams, and Aion".
You will also be unable to get more recipes from Figue in Safehouse pass this point, so make sure to get all recipes before beating Raven.
After you beat the game you can make separate save for NG+, just don't overwrite the one you made before the final boss.
NG+ Notes:
When you beat the game you can make Clear Save Game data. By loading the Clear Save Game data you will start NG+ and some things will be carrier over, while the other you can choose to carry or not to. Don't overwrite the save you made before the final boss.
What carries? Here is the list of things that carries over:
Soul Level bunding points have increased rate with each New Game+, thus making your journey towards 200 points possible.
Additional Hangout Events (works good towards getting 200 points).
Additional Requests (some are only available in NG+)
Conversation selections already chosen in past playthroughs will be marked.
Shop inventories carry over.
Outfits carry over.
Accessories carry over.
Defeated enemies information.
Consumed meals information.
Additional bonuses that you can choose to carry over (very advisable):
Automapping
Character levels
COMP upgrades
Demon Compendium and unlocked fusions (do not forget this one!)
Items
Mistiques
Money and Mistiquartz
All Topics and YouTube Playlist:
Soul Hackers 2 - Aion Directives Guide
Soul Hackers 2 - Compendium Calculator Guide
Soul Hackers 2 - Cooking Guide (All Recipes)
Soul Hackers 2 - Easy EXP and Money Guide
Soul Hackers 2 - Hangout Events Guide
Soul Hackers 2 - Requests Guide
Game Review
Latest Trophy Guides
Latest Reviews
Leave a comment
Please Log in to leave a comment