Elden Ring Trophy Guide & Roadmap
Estimated trophy difficulty: 5/10
Approximate amount of time to platinum: 60-120h (depends how fast you want to play this game)
Offline Trophies: 42 (24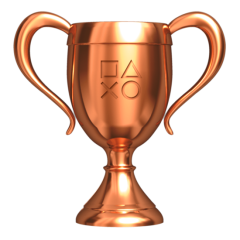 , 14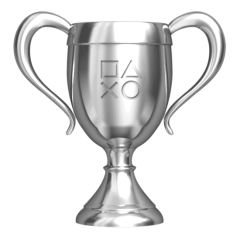 , 3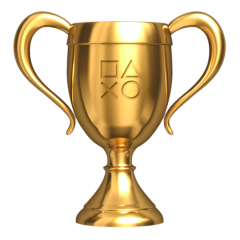 , 1
)
Online Trophies: 0 (0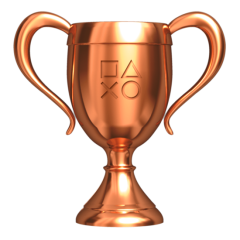 , 0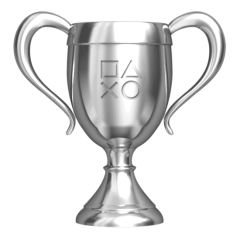 , 0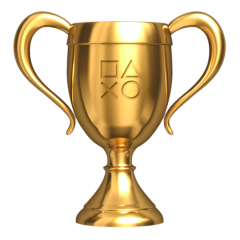 )
Number of missable trophies: 4 - "Age of the Stars", "Astel, Naturalborn of the Void", "Legendary Armaments" & "Lichdragon Fortissax"
Glitched trophies: None
Does difficulty affect trophies?: No difficutly settings
Minimum Playthroughs: 1 (with save backup for different endings)
Welcome o thou Tarnished! Finally, Elden Ring arrived and I couldn't be more thrilled about it. The game is huuuuge, but you can just follow the trophies and you can get the platinum in some decent timely manner. I will be doing a lot here, but I need some time to cover everything, so please be patient.
There is a game progression route that takes you on this journey in more depths than this overview, so check it out:
Elden Ring - Game Progression Route
Step 1 - Finish Tutorial and prepare for Stormveil Castle. Defeat Margit and Godrick bosses there. Explore Limgrave region
You start in Limgrave. Thera are 3 maps to be found, which reveal West, South and East region of Limgrave. To find them, simply revel the fog on your map (touchpad swipe to enter the map view) and travel towards the lighthouse icon wherr you will find a totem and pickup in front. That is the map, and you can find them all by just running towards that icon on unrevealed map.
Collect Golden Seeds (expands you Flask usages on Site of Grace), Sacred Seeds (strenghtens the Flask healing power). Build your character in a way you want to play. I will play medium build with greatsword, so I will be leveling my STR, DEX, END, VIT.
I suggest you explore a bit first, get you gear and build how you want it, and then go to Stormveil Castle. Details and collectibles for this region can be found here, plus I made some videos to prepare for the mentioned 2 fights:
Elden Ring - Limgrave Optional Dungeons
Elden Ring - Stormveil Castle Full Walkthrough (Collectibles, Rogier Questline, Nephili etc.)
Elden Ring - Preparation and Margit The Fell Omen Boss Strategy
Elden Ring - Preparation & Godrick the Grafted Boss Strategy (Shardbearer Godrick Trophy)
When you die from Margit, resting at the site of grace just before that fight will unlock Roundtable Hold - the game hub where you can meet certain NPC and progress their questlines/work towards endings etc.
Keep taling to Deathbed Companion to progress her questline as you play. Details about missable trophies can be found below, just follow the missable tags and check the steps for endings + missable trophies.
At this point, I also suggest you to beat Castle Mourne and Leonine Misbegotten:
Elden Ring - Castle Morne Full Walktrough, Collectibles & Boss (Leonine Misbegotten trophy)
Step 2 - After Stormveil Castle
After beating the castle you will be probably confused where to go. I went to Academy of Raya Lucaria, which is suggested around level 50+. You should be close if you did some exploring and Castle part. The game is huge, you can't just run towards the end (if you don't want to cheat that is - other players can drop Golden Runes for you in co-op, but I don't plan to do the guide based on that, although I will explain how it works).
Elden Ring - Raya Lucaria Academy Walkthrough (Collectibles, Thops Questline, Boss Fights)
After beating the Academy, make you way towards the Caria Manor.
Step 3 - Go through Caria Manor to reach Three Sisters. You can work on Age of the Stars ending from now on. Also progress Lichdragon Fortissax trophy questline
I advise doing steps explained in the title above. This will progress you towards where you want to be, and then you can continue with exploring and doing the rest of the map.
Step 4 - Explore Ainsel River Well South, Redmane Castle (beat Radahn)
Beating Radahn after following Renni's Age of Stars trophy ending questling opens more underground areas and it's a good direction to take. Refer to my game progression topic to get the details, but in sum - your goal is to beat Radahn in his castle after doing Renni's questline up to this point.
After this, you can also reach Altus Plateau via 2 routes (do them both).
Step 5 - Nekron, Eternal City, progress Age of Stars, do the Divine Tower in Liurnia
This is tied to many things, so I would suggest doing this in this order. I mean, you have to in order to unlock all reachable parts you need to reach (tower for example - you need to beat Nekron and do Renni's questline to unlock inverted tower part).
Step 6 - Nokstella, Eternal City, progress Age of Stars, move to Altus Plateau region
Similliar to previous step - do Nokstella underground city, progress questline, and we you can then move to now region - which is Altus Plateau north of Liurnia.
Step 7 - The Shaded Castle, Leyndell, Volcano Manor
Do them in that order (you will need to reach Mountaintops of the Giants region for Volcano Manor, hence doing that last in this step). This is a big chunk of story, so take your time and do it properly.
Step 8 - Lake of Rot, Moonlight Altar, progress Age of Stars
You can return to exploring more undeground areas to reach Moonlight Altar and finally do all of Renni's questline steps that are required to unlock triggering of her ending at the end of the game.
Step 9 - Deeproot Depths & Lichdragon Fortissax Trophy
The trophy is missable! Be careful when you get towards the end of Deeproot area and talk to Fia there - choosing the first option locks you out of the Lichdragon trophy, which means NG+ for you to unlock it.
Step 10 - Subterranean Shunning-Grounds & Lord of Frenzied Flame Preparation
You want to reach the secret area of Leyndell Sewers and light the site of grace BEFORE the doors leading to Lord of the Frenzied Flame ending. If you go through the doors at the bottom naked, you will block yourself from getting all 3 trophy endings during one playthrough, so be careful, just don't open the doors after Frenzied Flame Proscription site of grace.
Step 10 - Castle Sol, Reach West Mountaintops area via the Great Bridge, Mohgwyn Palace
West snowy mountaintops are optional, so invest your time to get there and then do the Mohgwyn Palace underground area.
Step 11 - Miquella's Haligtree & Elphael
Prepare for the hardest game boss Malenia at the end of mentioned areas. They are accessible from the West Mountaintops by going through the Ordina, Liturgical Town.
Step 12 - Clean up any NPC quest and trophies that are not ending and story-related
This is your last point before the point of no return. After doing the next step you will lock some questlines and world areas, so invest time to collect All Legendary Sorceries and Incantations, All Legendary Arnaments, All Legendary Ashes etc.
If you follow my game progression guide you should get them all without a problem.
Step 13 - Fire Giant and Crumbling Farum Azula
After the Fire Giant, when you light the Forge you are then after the first soft point of no return. Complete Farum Azula as well. You can still teleport around the world, but some NPC's in the Rountable Hold are not there anymore, same goes for NPC across the world.
Step 14 - Leyndell Ashen Capital & all 3 endings
The final step is reaching the remaining boss fights in Ashen Leydell, beating them and BACKUPING your save after beating Radagon of the Golden Order & Elden Beast (this is one fight). Afterwards, activate Fractured Marika site of grace and backup your save.
Do the Lord of the Frenzied ending, when trophy unlocks download your backup save, do the Elden Lord ending, when trophy unlocks download your backup save, and do the Age of Stars ending and you should be done at this point.
What a journey!
Game Review
Latest Trophy Guides
Latest Reviews
Leave a comment
Please Log in to leave a comment