Topics
Monster Hunter Rise Trophy Guide & Roadmap
Estimated trophy difficulty: 5/10
Approximate amount of time to platinum: 200+ hours
Offline Trophies: 50 (38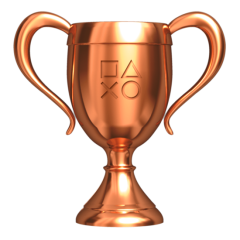 , 9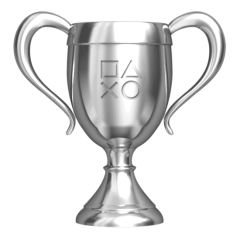 , 2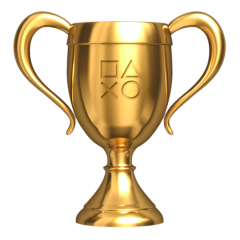 , 1
)
Online Trophies: 0 (0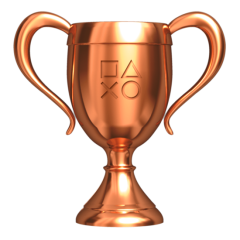 , 0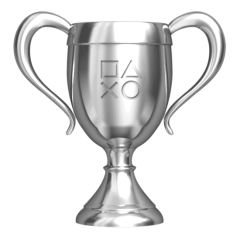 , 0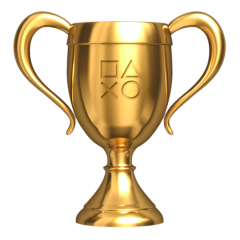 )
Number of missable trophies: Nothing is missable
Glitched trophies: N/A
Does difficulty affect trophies?: No difficulty settings
Minimum Playthroughs: 1 - There is a free roam after you beat the game where you can repeat whatever you want
It's here! Finally it's here! I was waiting for this MH entry for all consoles, and it's here. Of course, if you know what the trophies in MH games are, you then know that this will be no different - fishing, collecting, photographing, gold crowns... The good thing is that you don't have to collect investigation tracks and tackle crowns in these - you can play Hub Quests for that. Nice! Also, wirebug mechanics and riding your animal pal are the new perks that will shorted your exploration for sure!
Let's start!
Steps to have in mind while playing to minimize the time spent later
Sturdy Padlock trophy - One of the trophies require you to collect all decorations in the game. While some of them can be bought after you fulfil some terms, there are some that can be won as a Lottery reward from certain shop during the sale. In between missions you can get a notification about a sale in the shop, which also let's you play the lottery and get rewards. Make sure you do this often until you get all 12 decoration items (full list can be found under the corresponding topic).
Rampage Nemesis Certificate trophy - Complete 50 Rampage Quests. You can hunt for any monster you'd like, just make sure that you kill it. Only defending the village doesn't work towards this trophy. Only one note here - defeat at least one of the next monsters to unlock their related Hub Quest (Rathian, Arzuros, Rathalos, Zinogre, Diablos, Mizutsune).
Wreath of Honor trophy - Complete 100 villager requests (that also includes Optional Subqests). Always choose 5 Optional Subquests from the Quest Counter (from one of the Twins). When someone asks for a help, help them!
Kamura Pinwheel trophy - Perform 1000 Wiredashes as you play (L2 + R2, or L2 + Circle button, L2 + Triangle button).
Shabby Canyne Saddle trophy - Ride your mount for 10 hours in total! It should come naturally, but if not, climb on your mount and leave it overnight.
Hunting Helpers Plate trophy - Gather 500 Hunting Helpers. It's a lot, but there is a quest called "Learning to Ride" training quest from Hinoa where you can find a helper, gather it, release and repeat until you unlock the trophy.
Gathering Spiritbug Plate trophy - Spiritbugs are the small gold insects that you can collect when on a mission. They reward you with Kamura points when picked up. You need 1000 (which is a lot).
Thank-mew Letter, Good Luck Charm trophies - Hire 50 buddies in Buddy Plaza from Buddy Handler Iori. Make sure that you hire at least one Palico of each type. And make sure to send your Meowscenaries on quests 20 times (with 5 of them every time) to reach 100 (20x5) and unlock the trophy. 5 missions/quests needs to pass before you can send them again.
Seasoned Jockey Plaque trophy - Ride monsters for 100 times. Simply, mount the monsters in fights for a total of 100 times.
From Palicoes, with Love trophy - Reach level 50 will Palico of each type (Healer, Gathering, Fight, Bombardier, Assist). Make sure to switch when you reach level 50 of one type.
Step 1 - Finish the story first (Village Quests)
This is considered to be a story in this MH game. It's good that you do this first to unlock everything you'll need for other trophies. You can of course hunt for better gear and whatever you see fit for this step. Have in mind that the final story quests unlock only when you progress the Hub quests.
Step 2 - Finish Hub Quests
Hub Quests are where you'll spend most of your time, especially in the post-game. They are here to improve your Hunter Rank, which is sometimes needed to progress the main story. You can also hunt for golden crowns here, and repeat them as many times as you like.
Step 3 - Collecting, crowns and whatever you miss at this point
Here is where the real grind starts. You need all decorations, all photos, all fishes, all gold crowns (both small and large), etc. The topics below will help you towards this mission. It's a long one, but you can shorten the time needed for crowns for example - with a party of 4 you can all try the same Hub Quest, but spearately. If a player is sure about the size of the monster, the others can join. This will speed up things nicely!
I wish you all a good luck and happy hunting!
Topics and YouTube Playlist:
All Monster Hunter Rise PS5 Videos Playlist
...
Monster Hunter Rise - All Camps
Monster Hunter Rise - All Decorations & Hanging Scrolls
Monster Hunter Rise - All Endemic Creatures
Monster Hunter Rise - All Fish and Fishing Locations
Monster Hunter Rise - All Great Wirebug launch points
Monster Hunter Rise - All Hunting Helpers
Monster Hunter Rise - All Relics
Monster Hunter Rise - Large Crown Monsters
Monster Hunter Rise - Miniature Crown Monsters
Game Review
Latest Trophy Guides
Latest Reviews
Leave a comment
Please Log in to leave a comment