Topics
Tales of Arise Trophy Guide & Roadmap
Estimated trophy difficulty: 4/10
Approximate amount of time to platinum: 70-80h
Offline Trophies: 34 (11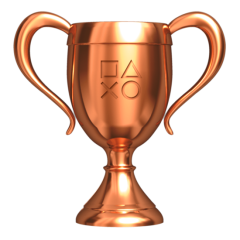 , 2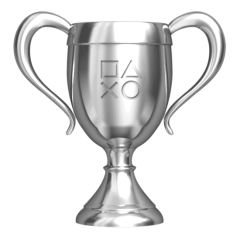 , 1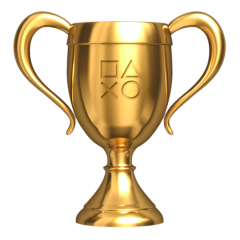 , 0
)
Online Trophies: 0 (0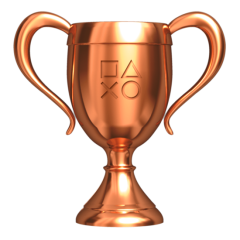 , 0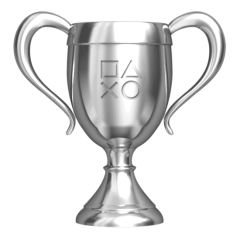 , 0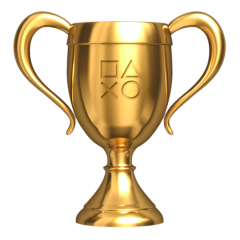 )
Number of missable trophies: 1 (check below for details)
Glitched trophies: None
Does difficulty affect trophies?: No, you can play on Easy if you want
Minimum Playthroughs: 1
Welcome Tales fans! Oh boy do I love this series. New Namco JRPG is ready to be taken and it brings so much joy and good stuff! The road to platinum is not hard, but there are some missables and some things to think about when you play. Let's get started
Step 1 - Finish the game while working on the quests, collecting all collectibles along the way. Be careful about the missables
There is a free-roam when you finish the game, and most of the stuff can be done even then. The only issue is when you defeat the 4th lord boss in the cruise ship Mobile Fortress Gradia, the ship sinks and you can't go back there. You can find 38 Owls in the game in total. Although this one is missable, it will appear in Ganath Haros region if you missed it on the ship, Thistlym area, north part of the shore area on the map. So, with this, nothing is missable in this game when it comes to trophies.
There are some things to think about during your playthrough. Here is the list so you can easily know if you are on track:
Forge strong bond trophies - During a certain point in the game, when you rest at the campfire (before resting, after cooking), you can spend a bond event with a character. You know this by dialogue icon "..." next to character name. Do this as often as you can, as thing will become a grind later if you don't do it when you can every time (cooldown is around 1 hour in between these).
300 Skits trophy - You need 300, which means you can miss 20. Don't get too comfortable, you can still miss this trophy if you skip them often. Usually they happen after quests, during story etc. Keep triggering them!
Perform 100 Counter Edges trophy - Dodging with R2 and following with R1 will perform Counter Edge. Keep doing this as you play, but even if you don't, there is an easy way to do it.
Step 2 - Post-game (finish what you miss regarding quests and collectibles)
Beating the game unlocks more quests, so you have to finish it to get them all. You can track the game progress in your menu, to check what you miss for the collectibles, which can help you mop up what you maybe missing at this point.
Step 3 - Reach Level 100, craft 100 weapons and collect what you still miss
The last step will probably be reaching level 100, and crafting 100/103 weapons. Then you also have Group Battle Ultimate at the Training Grounds, working your way towards 300 Skits, and also buying 400 Skills. When you do all that, you probably have the platinum already! Cheers!
All topics
Tales of Arise - All Artifact Locations
Tales of Arise - All Astral Flower Locations
Tales of Arise - All Fish Locations and Equipment Guide
Tales of Arise - All Gigant (Elite Monsters) Locations
Tales of Arise - All Owl Locations
Tales of Arise - All Recipe Locations
Tales of Arise - Side Quests Guide
Tales of Arise - Skills Guide
Game Review
Latest Trophy Guides
Latest Reviews
Leave a comment
Please Log in to leave a comment