Crisis Core Final Fantasy VII Reunion Trophy Guide & Roadmap
Estimated trophy difficulty: 5/10
Approximate amount of time to platinum: 35-40h
Offline Trophies: 51 (42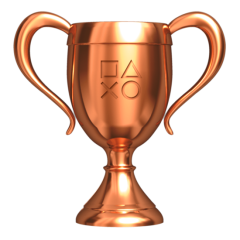 , 5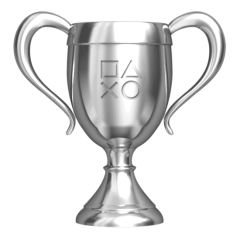 , 3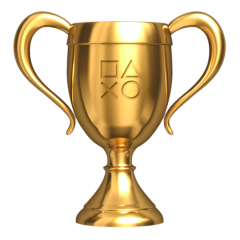 , 1
)
Online Trophies: 0 (0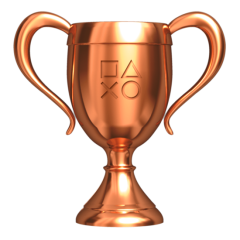 , 0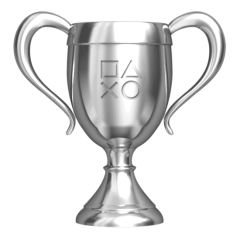 , 0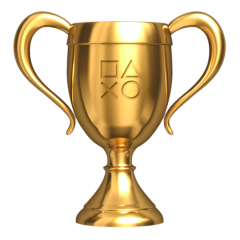 )
Number of missable trophies: Everything is missable, there is no NG+ and most of the stuff during chapters is missable
Glitched trophies: N/A
Does difficulty affect trophies?: Yes, you need to defeat the final boss on Hard, but you can load the save before the boss, change difficulty and win
Minimum Playthroughs: 1 and loading the last save before NG+, switching to Hard and beating the final boss
Welcome Zack fans! I'm one, and a big one! FF Reunion is out and it's a beautiful remake (it seems like a remake). On your journey towards the platinum trophy you will have to be careful about not missing anything, so let's start.
Step 1 - Collect everything that is along the way up until end of Chapter 7
You can play the game on Normal difficulty, beat the final boss (do not overwrite your save prior to the final boss), load the save before the final boss, grind, change to Hard, beat the final boss again. That will take care of the Hard difficulty trophy without having to replay the whole game again.
Like said, everything in this game is mostly missable. The game consists of story and optional missions - some optional missions gets locked after chapter 7 as you can't return to Shinra areas anymore. Make sure to follow my chapter guide topic, they cover everything chronologicaly, including the trophies along the way.
You don't need to do all of the side missions (you can play missions via save point) as soon as you unlock them, but do the ones I will note in topics. I will note when the point of no return comes in Chapter 7 and list out everything you must have at that point before proceeding.
There is a lot of miscelaneous trophies during story missions, so keep a separate save files at the start of each chapter and on different save points during chapters so you can easily replay some part if you miss something. If you miss out on anything, you will have to replay the whole game or from the save point from which you miss stuff - there are no carry-overs in the NG+.
Step 2 - Finish the game while collecting everything after Chapter 7
Simply continue from the point of no return and finish the game. If you feel brave, you can load your save before the final boss, change to Hard, and redo the fight to unlock the Hard difficulty trophy.
Still, it's better to just load the save before and work your way towards 100% DMW Progress. The DMW unlocks are luck-based, but it can be done easily on Mission 1-1-1 while having Faerie Ring equiped (bought from the Mythril Mine Trading Shop for 20,000 Gil) - you will heal more than the enemies hits you, so you can leave your game overnight to farm basically everything. DMW gets unlocked randomly, so it will take a few hours.
When you collect 100% DMW's, you will unlock Genji Armor, which will give you 99,999 HP and make your life easy for the rest of the missions.
Step 3 - Finish all 300 missions and defeat the Minerva Boss
What remains is to prepare by collecting all Genji Equipment, maybe all materias and do a build that will carry you through the fight. Minerva is part of side missions, and she is the toughest boss in the game. By doing all of this you should unlock the platinum trophy.
Topics (the next topics lists everything in chronological order including all trophies
Crisis Core Final Fantasy VII Reunion - Chapter 01 Collectibles
Crisis Core Final Fantasy VII Reunion - Chapter 02 Collectibles
Crisis Core Final Fantasy VII Reunion - Chapter 03 Collectibles
Crisis Core Final Fantasy VII Reunion - Chapter 04 Collectibles
Crisis Core Final Fantasy VII Reunion - Chapter 05 Collectibles
Crisis Core Final Fantasy VII Reunion - Chapter 06 Collectibles
Crisis Core Final Fantasy VII Reunion - Chapter 07 Collectibles
Crisis Core Final Fantasy VII Reunion - Chapter 08 Collectibles
Crisis Core Final Fantasy VII Reunion - Chapter 09 Collectibles
Crisis Core Final Fantasy VII Reunion - Chapter 10 Collectibles
Crisis Core Final Fantasy VII Reunion - All Flower Wagon parts
Crisis Core Final Fantasy VII Reunion - All Missions List and tips
Crisis Core Final Fantasy VII Reunion - DMW List and progression
Crisis Core Final Fantasy VII Reunion - Fan Club Locations and tips
Crisis Core Final Fantasy VII Reunion - Genji Equipment
Crisis Core Final Fantasy VII Reunion - How to raise Buster Sword proficiency fast
Crisis Core Final Fantasy VII Reunion - Materia Guide
Crisis Core Final Fantasy VII Reunion - Shops List and tips
All Crisis Core Final Fantasy VII Reunion Videos Playlist
Other FF7 Trophy Guides
Final Fantasy VII Remake Trophy Guide & Roadmap
Final Fantasy VII Remake Intergrade Yuffie DLC Trophy Guide & Roadmap
Game Review
Latest Trophy Guides
Latest Reviews
Leave a comment
Please Log in to leave a comment