Topics
NEO: The World Ends with You Trophy Guide & Roadmap
Estimated trophy difficulty: 5/10
Approximate amount of time to platinum: 60-80h
Offline Trophies: 51 (40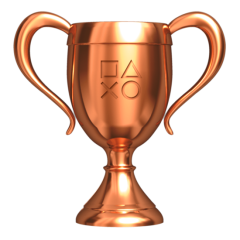 , 9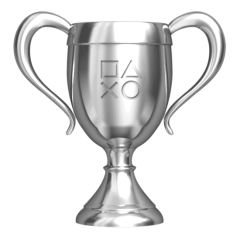 , 1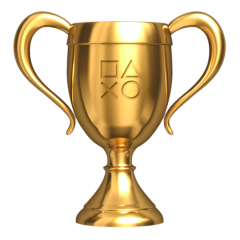 , 1
)
Online Trophies: 0 (0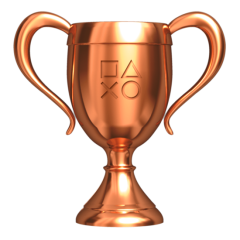 , 0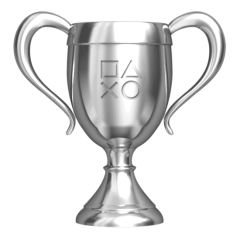 , 0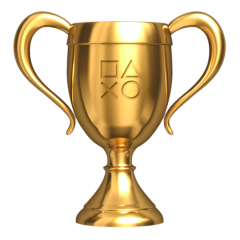 )
Number of missable trophies: N/A
Glitched trophies: N/A
Does difficulty affect trophies?: Technically no, but you need to change difficulty when you play to get better rewards from enemies
Minimum Playthroughs: 1 and chapter select
Trophy guide overview coming soon, it is in progress! One thing I will say - there is a chapter select, which should mean that nothing is missable. Starting from Day 5, you will unlock mentioned "time travel" and you can repeat any day to collect what you miss. That means the items and your stats carry over.
Step 0 - Things to think about
While you play, you can get pins for trading later. Those are Axion, Dilaton, and Dibaryon during first 3 weeks.
I advise you to always clear all Reaper walls as you play.
Always check when you Rewind your day events if the event is still white and you can select it (that means you still have something to do there).
NEO: The World Ends with You - All Pin Locations
Step 1 - Play and finish the game while doing all the Friend Quests and eradicating Pig Noises. Collect all Secret Reports. Get Gold in all Diving Missions.
Game goes trough few weeks and mostly in each you can find some quests and Pig Noises. I advise you to do them as you play, as they unlock some skills that you need for other trophies, and to save time later. You can check if there is a quest in the area you are in if you check the map from your menu (L1 or triangle button to enter the menu). There is even a Social Network skill (where you unlock your friend skills) that will add Pig icon if the Pig Noise is in that area (from Kaine Ono on Week 2, Day 7) so you can easily find them, though you need to visit all locations to check if there is a Pig there.
I suggest to reach 100% in your Social Network and learn all Social Skills. Last Diving Mission is on Another Day if you visit Dogenzaka when you need to collect stamps. Talk to Rhyme to find the last diving mission. Make sure you get the Gold reward in all diving missions, otherwise you will miss points to reach 100%.
NEO: The World Ends with You - All Social Network (Friend) Quests
Keep in mind that eating is the most important perk you do in this game. It raises your stats permanently, and you want to raise your Style points from the start till the end of the game. Some trophies depends on it and it activates thread (equipment) skills when you have enough Style points while having some thread equiped. You also need Style for some trophies, so make sure you eat! (you also need to unlock all food items, which means you need to eat at least 3 times in all restourants to unlock a Social Network skill, and when you unlock one, you add another item to the menu). Eat often, order everything from the menu.
Another important aspect are pins. These are your weapons for battles, and you need to max out 300 of them. There are 333 pins in this game, so there is a room for missing some, but you will have to buy them often, fight with enemies (while changing difficulty on the touch pad options; enemies have different drops on different difficulties), trade for some (trade items are usually story or quest/pig noises rewards) etc. Change pins after they are maxed out! Otherwise you will face heavy grinding later.
When you beat all 3 days you can make a Clear Save data. Do So, and load it. You can now play Another Day via Chapter select. Do so, beat it. Now you can start collecting Secret Reports. Collect them all.
Step 2 - Mop up the Scrambling missions and get highest rewards when you are stronger (get the strongest pin sets)
You can tackle the Scrambling missions when you unlock chain extender skills and when you are stronger. You can then chain more battles and get more points easier, and you will need those to reach the top of the leaderboards. Check below the days and target scores:
Week 1, Day 6 - 60,000
Week 2, Day 3 - 400,000
Week 2, Day 6 - 50,000
If you're missing a good pin set, take a look at the topic bellow, there you can find 2 best sets in the game that I've used.
NEO: The World Ends with You - Pin Sets
Step 3 - Clear Another Day's Final Time Trial and the Secret Boss
Technically, you will have to beat the secret boss to get a pin for the strongest pin set in the game. What is left is to also win in the Final Time Trial (Takeshita Street when you need to go and collect stamps).
NEO: The World Ends with You - Secret Boss
Final Step - Collect all pins and Threads while farming money
Prepare for some grinding. You will need money, a lot. Combine this step with reaching lv. 100, it will come naturally. I suggest playing Week 3, Day 5 and grinding Puffers on Shibuya Hikarie while chaining them. They drop 100k pins on ultimate difficulty. Lower you level to level 1 and start the process - see how long can you chain without dying.
NEO: The World Ends with You - Money and EXP Farming Guide
You can also evolve the same pins, but when using different characters. You can switch Minamimoto on Another Day and use it again if you talk to Hishima on Scramble Crossing area.
Bossy Noises are your key to an easy farming - chain before initiating a fight with them to raise your drop ratio.
Game Review
Latest Trophy Guides
Latest Reviews
Leave a comment
Please Log in to leave a comment