News | Sea of Stars - Details and what we know so far
by Foggy, 09-01-2022 , edited by Foggy, 19-08-2022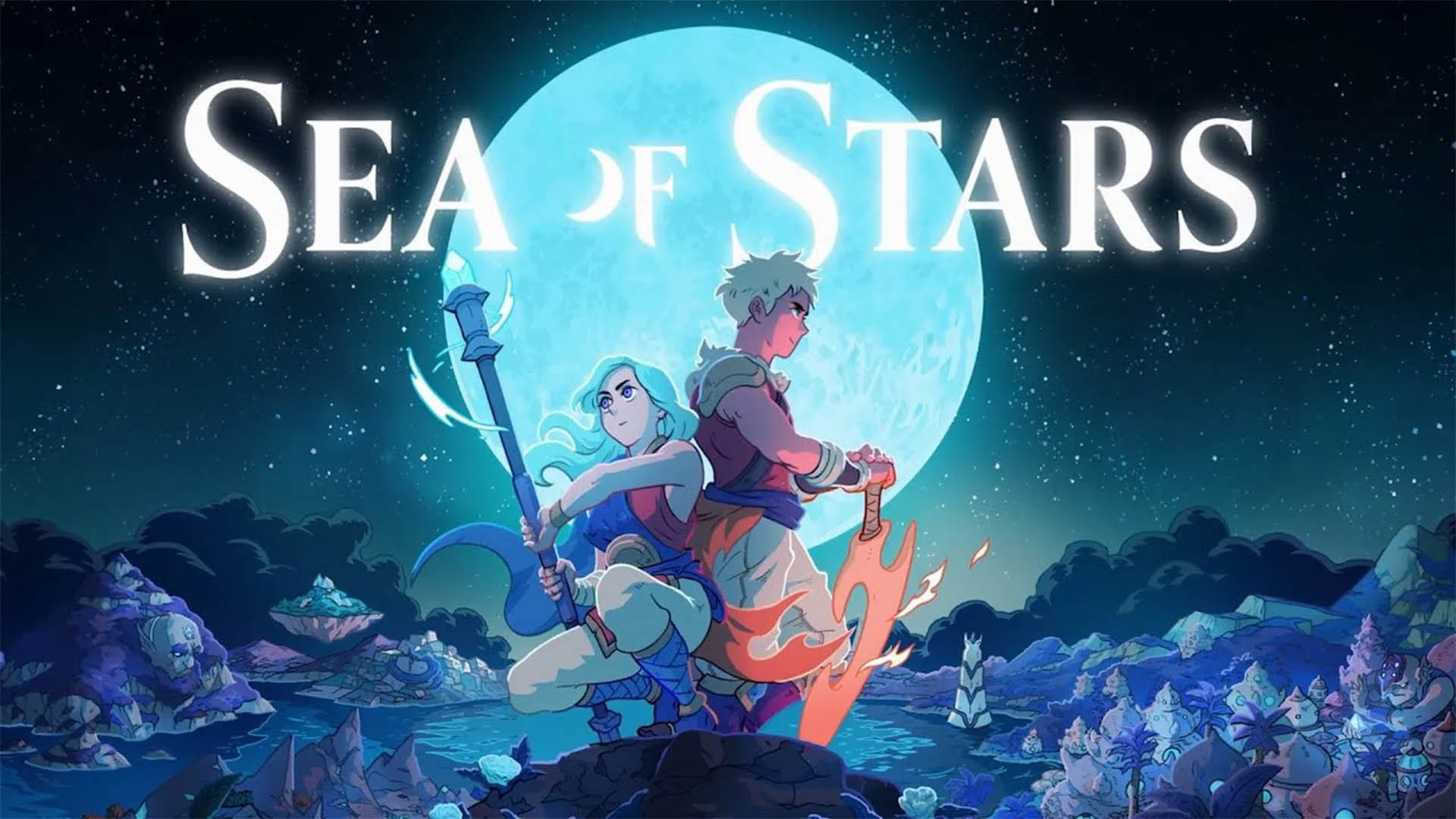 For the fans of The Messenger and Chrono Trigger - Sea of Stars smells like both of the titles and we couldn't be more happy about it. Let's hope for other system announcement so we can all enjoy the game!
I'm so happy to follow this studio and that they've decided to go in this direction after their debut title. For those who don't know, Sabotage Studio is behind The Messenger, a side-scrolling platformer with one of the best dialogues written and one of the best OST's I've heard in such games and games in general. How much heart they poured into that title shows, and teams like these makes me happy to be a gamer.
Currently they are working on Sea of Stars - a retro turn-based RPG which takes origins from Chrono Trigger. I can't imagine what will this turn out to be, especially becaouse the ideas I experienced in The Messenger were so original and good, so direction of a game with a lot of dialogue sounds like they will try to expand on what they did the best. I can't wait! Let's give more details about what we know so far!
During the Nintendo Indie Show last December the team announced Nintendo release for the Sea of Stars, a new Chrono Trigger-inspired RPG set in the same universe as the Ninja Gaiden-like platformer The Messenger. Release date was supposed to be "Holiday 2022", but during later interviews we've learned that it might take even more. They want to polish the game, the logic, and they are a small team. Makes sense, and I fully support it. Here is the trailer for announcing the game to be released on Switch (alongside of already announced PC Steam release):
Hopefully we will also get next-gen console announcements.
Sea of Star Universe
Sea of Stars is set in the same universe as The Messenger, although their stories don't currently seem to have too much in common. The developers say to expect a game four times bigger than The Messenger. We know that we will control Valere and Zale on their way to become Solstice Warriors. They have Sun and Moon powers, which we will try to control (if you checked the trailer, you can see some skill uses) and unleash their Eclipse magic.
Chrono Trigger?
You can't say that it wasn't an inspiration. Just look at the battles and the pixel style. Plus, you know that Yasunori Mitsuda works as a guest composer? He was on Chrono Trigger, Chrono Cross and Xenoblade Chronicles 2 (if you never played these titles, please, fix that). The team states some inspirations on their website:
"Which games is Sea of Stars inspired by?"
Too many to name or even count, though a few obvious ones would be Super Mario RPG, Illusion of Gaia, and dare we say Chrono Trigger.
You know why Super Mario RPG? Because of the real time events during battles. You know when you attack and you need to press button at the perfect moment to increase damage or stuff like that? That is also shown in the trailer and I can't be more thrilled about it.
There will also be lots of side activities, like fishing, cooking, and a card game called Wheels.
Sabotage Studio Team
Sabotage Studio is an Canadian indie studio. This is their second full game, first being The Messenger and its DLC Picnic Panic. For Sea of Stars, the team increased its size to 23 full-time developers and it is crowdfunded on Kickstarter. It's a small team, but I assure you, that team will make us another game that we will cherish and enjoy for sure (plus, the original crew is intact). This looks and feels like what the Tokyo RPG Factory should've accomplished, but never did (you know, I am Setsuna, Lost Sphear and Oninaki devs under Square Enix?). I love you guys, keep up the good work and please announce the game for Xbox and PS systems!
Latest News/Articles
Latest Trophy Guides
Latest Reviews
Leave a comment
Please Log in to leave a comment