Blasphemous 2 Trophy Guide & Roadmap
Estimated trophy difficulty: 4/10
Approximate amount of time to platinum: 20h
Offline Trophies: 46 (29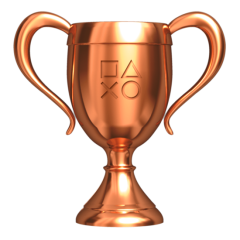 , 14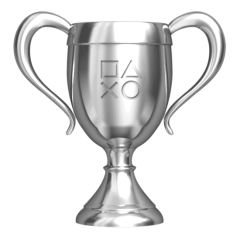 , 2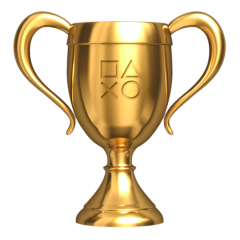 , 1
)
Online Trophies: 0 (0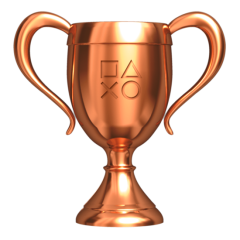 , 0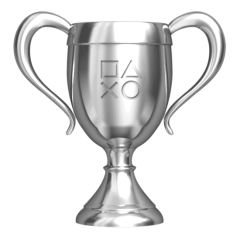 , 0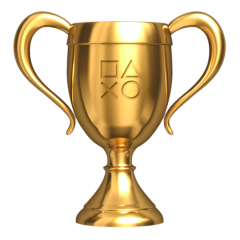 )
Number of missable trophies: Nothing is missable
Glitched trophies: N/A
Does difficulty affect trophies?: No difficulty settings
Minimum Playthroughs: 1
Welcome to Blasphemous 2 trophy guide! This sequel is better in all aspects than the previous title, so it just made sense to do the trophy guide this time. Let's start with some basic, but overal it's a pretty easy platinum without any missables this time around, although you can miss killing a boss without getting hit, and reaching a certain area in 30 mins.
Step 1 - Beat the game, go for 100%, do the no-hit boss trophy on the first boss
The game doesn't have missable rewards or items. Whatever outcome of the quest you do, another outcome reward can be bought from Forlorn Patio shop in Streets of Wake area. This means that you don't have to replay the whole game again.
It doesn't matter which weapon you select at the start - the remaining two are to be found quite soon in the game. On top of that, you can find 4 abilities to help you explore, so expect backtracking later - the best point is when you reach Crimson Ruins and the top of the map - that is where the final boss is.
I choose the first boss where I will not take a hit is Radames. Make sure to try the same, it's the first real main story boss, and the best one to try avoiding getting hit.
When you beat the game, you will be brought back before the final boss fight. Before the fights there is a choice with Yes/No answers, which results as Ending A or B; depending on your answer. This means that you can do Ending A, and then Ending B after. Some collectibles are unlocked after beating the game, so if you miss an altarpiece at the end, finish the game and try then.
Step 2 - Things to note while you play
You need to kill 300 enemies with each of the 3 weapons. Swap weapons and think about this step.
You need 50 executions on different enemies. I think this is misspelled, I'm pretty sure I didn't execute 50 different enemies, but 50 enemies in general. You execute enemies when the game stuns them and offers L2 button for execution.
You need to find and kill all types of enemies - nothing is missable, but make sure to kill the giant sand hands in Sacred Entombments area - if you miss one before you kill the boss, you can still find 1 at the bottom of the well in the middle, where Ornate Chalice quest item is.
You need ALL Marks of Martyrom - they are used to upgrade your weapons. 40 can be farmed by killing enemies, couple of them can be found if you visit the area where you used Procession of Shadows NPC to travel, all boss fights rewards you with some, some are in the shops (moving merchant has 1, 2 are in the city from the start) - the rest needs to be picked up across areas. This is required for 100% of the game. 100% of the map is a different trophy and this could be confusing.
Optimal path to take through the game
You start the game with 3 main game bosses. First, do Radames in Profundo Lamento, Orospina in Palace of the Embroideries, and Lesmes in Crown of Towers. Before the last 2, you can visit Beneath her sacred grounds area and find the double jump ability first (called Passage of Ash).
You will unlock Ivy of Ascension (wall climbing) ability in Profundo Lamento, where the first main story boss is. Passage of Ash (double jump) is in Beneath her sacred grounds, that is below Mother of Mothers area (Afilaor boss awaits down there).
With that that, reach Chapel of the Five Doves (inside Two Moons area) where another 4 boss fights unlocks. First, you will need to go to Basilica of Absent Faces where you can find Mercy of the Wind (air dash) ability. Defeat Benedicta in the Basilica of Absent Faces, and Odon in Sunken Cathedral (through Sea of Ink). Next, go to Labyrinth of Tides, reach The Severed Tower and in that tower you will get Scions' Protection (angel rings, reveals them instead of the golden flies you see in the air).
At this point you can backtrack and collect what you miss, or continue and beat the game and then do the cleaup.
List of chronological dungeons to visit:
Repose of the Silent One
Ravine of the High Stones
City of the Blessed Name
Profundo Lamento
Aqueduct of the Costales
Sacred Entombments
Grilles and Ruin
Choir of Thorns
Crown of Towers
Palace of the Embroideries
Mother of Mothers
Beneath Her Sacred Grounds
Elevated Temples
Chapel of the Five Doves
Basilica of Absent Faces
Sea of Ink
Sunken Cathedral
Labyrinth of Tides
The Severed Tower
Two Moons
Streets of Wakes
Garden of the High Choirs
Crimson Rains
When you reach Crimson Ruins, you can backtrack starting from the first location, towards the last one again. Refer to topics on this guide to collect what you maybe miss. It's not really that hard to find everything, but there is a lot, so you might simply forget about returning to previous places if you never used markers on the map.
Game Review
Latest Trophy Guides
Latest Reviews
Leave a comment
Please Log in to leave a comment