Topics
Final Fantasy XVI Trophy Guide & Roadmap
Estimated trophy difficulty: 4/10
Approximate amount of time to platinum: 80h
Offline Trophies: 50 (41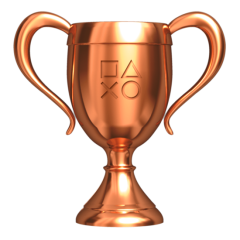 , 5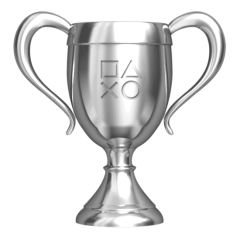 , 3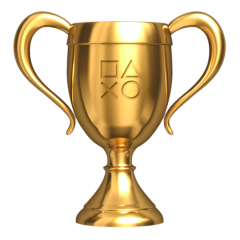 , 1
)
Online Trophies: 0 (0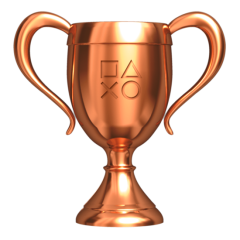 , 0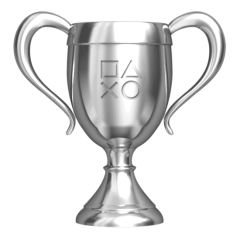 , 0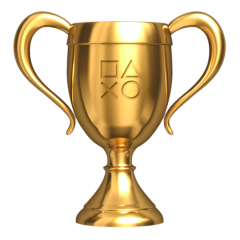 )
Number of missable trophies: Nothing is missable
Glitched trophies: Nothing so far
Does difficulty affect trophies?: Yes, you need to complete the game first and then finish it again on the "Final Fantasy" difficulty
Minimum Playthroughs: 2
Welcome to the newest installment of another Final Fantasy title! I've played them all (well, not the ones outside of Japan like Before Crisis), and I managed to prepare a guide that will tell you that you don't need to worry about missables and that the platinum trophy takes time, but it's not so bad.
Step 1 - Play the game on any difficulty while doing all quests and hunts
Nothing is missable. You can save almost anytime. Mostly you progress the main story and unlock side content in the process. Hunts are also unlocked in the same way, and they are also part of some sidequests. Every sidequest and main story quest comes with a marker. It's really hard to miss anything or to get stuck by doing the quests, but to find all Hunts you will have to read the hunting board to pinpoint their location.
DO NOT SELL CRAFTING MATERIALS - you could miss out on crafting Gotterdammerung if you sell the materials. It makes no sense to sell crafting materials as you don't need the money in this game (almost). Just preserve all materials and sell only the ones that are for selling (it says so in their description).
There are a lot of battle trophies - you don't have to worry about them, but usually it's 2 per eikon (defeat enemies with certain eikon skill or execute some moveset unique to that eikon), some tied to basic combo moves, and 1 for your pet companion.
Final Fantasy XVI - Combat Trophies
There is 1 boss trophy - defeat any boss without taking any damage. After certain early story game events you will unlock "Arete Stone" in The Hideaway (your camp throughout the whole game). By inspecting the stone you can replay any boss battle or any story dungeon. This is where you can practice, or simply repeat anything you whish for to get the items again, or to collect what you've maybe missed.
Before you enter the final story crystal you can finish everything except maxing out your eikon abilities, and the trophy for completing the game on "Final Fantasy" difficulty that gets unlocked after beating the game. When you beat the game you can save just before the final events, which means you cannot miss out on anything.
Anything to monitor during your playthrough? Not really, but buy "The Wages of Warcraft" accessory from Charon's Shop in The Hideaway for 15,000 Gil and have it equiped all the time (when it gets available). It will give you 20% more ability points, so it can shorted your time for maxing all possible skills on Clive.
I suggest you leave some S rank Hunts for when you're stronger (I was level 48 before the final events) - also, for Chronolith challenges it's good that you're stronger as the enemies are capped at level 38 in these. They are tricky, but if you equip Ring of Timely Strikes you can just mash on the attack button and get it over with pretty fast.
I don't have much more to tell you, all details are below, enjoy and happy playthrough!
Combat accessories that makes the game easy
For anyone that has issues with parry system, by doing combos - if you find the game too difficult you can always lower the main difficulty or use rings that will help you in the combat. When you start the game you will get "Ring of Timely Assistance" (it does your pet actions automatically - not really needed if you ask me), "Ring of Timely Healing (auto-potions when you're low on HP - also not needed if you ask me), "Ring of Timely Focus" (if slows down the time when an enemy is attacking you with avoidable attack - solid one, but it gets void if you combine with "Ring of Timely Evasion", "Ring of Timely Evasion" (it automatically evades all avoidable attacks from enemies. Not all, but avoidable ones - good ring), and "Ring of Timely Strikes" (which does all combos for you by simply pressing 1 button - the best ring for some challenges, but if you want to experience the game like it was intended, do not use it).
Combat Rings DOES NOT void any trophies, but for some challenges they cannot be equiped (like replaying boss fights). With Ring of Timely Evasion the Final Fantasy difficulty is maybe 3/10 on the difficulty radar.
Point of no return
Technically, there is only 1. It's when you change from your twenties to your thirties - the game will warn you about it. It's after "The Dame" story quest, there will be an objective at the church east of Moore. When you try to enter the next story dungeon, you will get the message. Basically you can only miss sidequests if you don't finish them, but they block nothing later on, and the rest of your crew just move to a new hideaway. If you want to finish all quests, make sure you do them before moving on.
Step 2 - Make a save after completing the game and beat it on "Final Fantasy" difficulty
When you complete the game you can save the clear save game data. Upon loading that save, you start in your camp before entering the last crystal dungeon. You can mop up everything here (buy everything you need from shops, like ability increase accessory for NG+ etc.), save, and start the NG+ from the main menu. Check below topic for Final Fantasy difficulty run, and all info what is transfered is there inside (weapons, equipment, lore, items etc.).
It's recommended to equip The Wages of Warcraft (regular game Charon's shop) and The Wages of Warcraft II (NG+ Charon's Shop) to get more ability points as you will be short on the points after 2 playthroughs.
Final Step - Mop up anything you maybe miss at this point (after clearing the NG+)
If you miss anything, do it now. I doubt you will miss anything, maybe some abilities if you avoided combat so you miss some points.
The easy and fast way to farm ability points in NG+ is in Waloed, teleport to Ravenwit Walls obelisk and directly on the eastern edge of the map from the obelisk arte some Hyenas (5 of them). They give 1120AP with The Wages of Warcraft II accessory, which will shorten up your time tremendesly. Fast travel back to obelisk and they will respawn.
List of topics and YouTube Playlist
Final Fantasy XVI - Chronolith Challenges
Final Fantasy XVI - Combat Trophies
Final Fantasy XVI - Curiosities
Final Fantasy XVI - Final Fantasy difficulty guide
Final Fantasy XVI - Hunt Requests
Final Fantasy XVI - Missives
Final Fantasy XVI - Orchestrion Rolls
Final Fantasy XVI - Sidequests
Final Fantasy XVI - The Patron's Whisper
Game Review
Latest Trophy Guides
Latest Reviews
Leave a comment
Please Log in to leave a comment